A new costume display helps bring the past to life at Eastbury Manor House as it reopens to visitors this Spring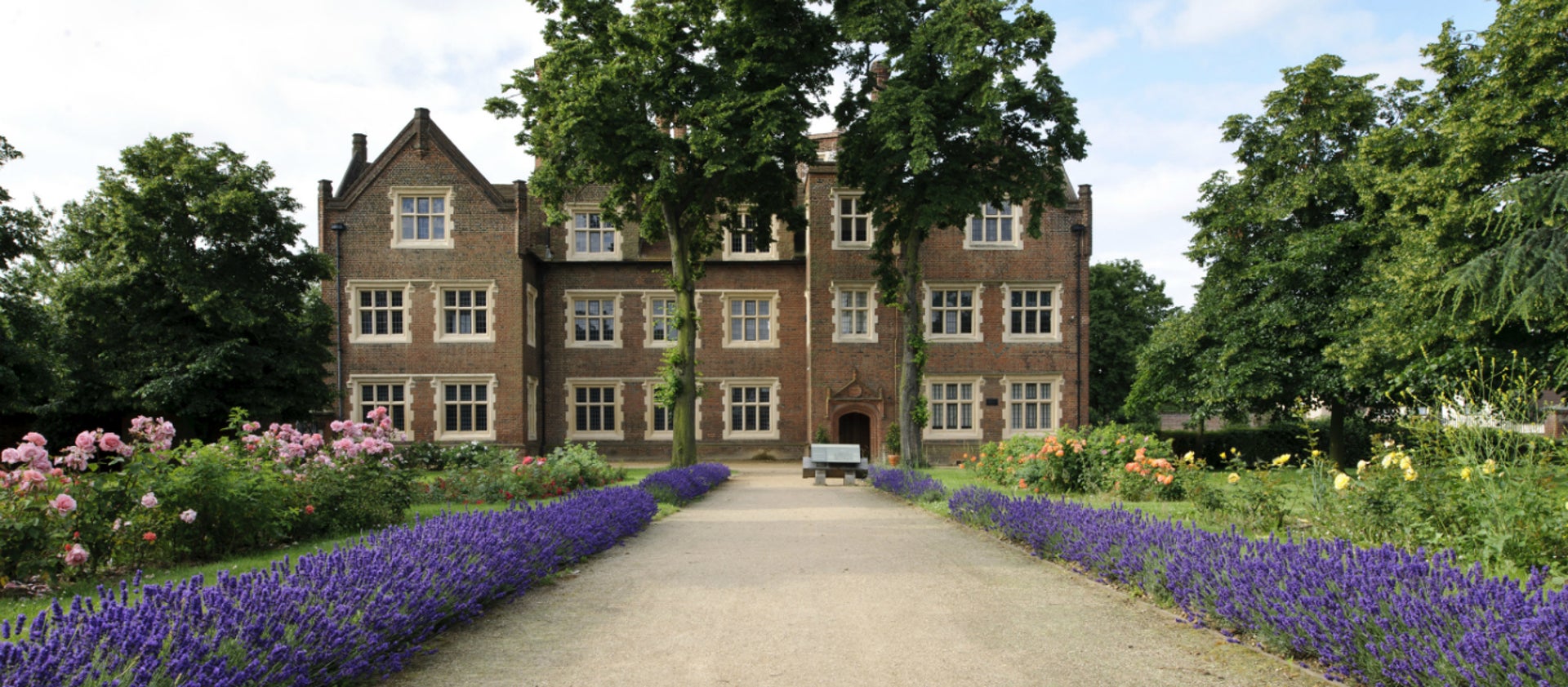 Visitors to Eastbury Manor House in Barking are in for a treat this Spring as staff and volunteers reopen one of London's few remaining Elizabethan houses. This house from 1573 will be open every Sunday from 10am to 4pm from 3 April to 11 December 2022.
Saved from demolition by William Morris's Society for the Protection of Ancient Buildings (SPAB) in 1918, this distinct National Trust house, managed by Barking and Dagenham Council, is a stunning architectural jewel near to the centre of Barking.
Fondly referred to as the 'Hampton Court of the East' visitors are welcome to explore the house and gardens and relax with a cup of tea and a slice of cake in the Kitchen Garden Tearoom. 
Visitors can also marvel at the unusual 17th-century wall paintings recently conserved by specialists, beautiful timber roof, and original prospect tower with a view. As well as guided tours for adults, children can enjoy dressing up, an eye-spy tour as well as exploring this ancient place. 
I look forward to visiting, exploring the new exhibition, and seeing the house in all its glory once again.
Brand new exhibition, Eastbury Makers, will also open. A new display of costumes, inspired by new research, which explore the lives of the people who used to live and work at the house at the turn of the 20th century. Designed and made by BA Costume Construction students from the University Centre at South Essex College, these historically accurate costumes, have been creatively reimagined with clues to each character woven into the fabric of each garment. Funded by the National Lottery Heritage Fund, through the Land of the Fanns Landscape Partnership Scheme, this new interpretation alongside other exhibitions provides a fascinating day out for all the family.
Deputy Leader and Cabinet Member for Community Leadership and Engagement, Cllr Saima Ashraf said: "I am so happy that Eastbury Manor House will now reopen. I know the team have been working tirelessly towards the much-needed renovation of the property and to make sure we could reopen safely.
"I look forward to visiting, exploring the new exhibition, and seeing the house in all its glory once again."
For further information visit: www.eastburymanorhouse.org.uk