Barking and Dagenham big festival weekender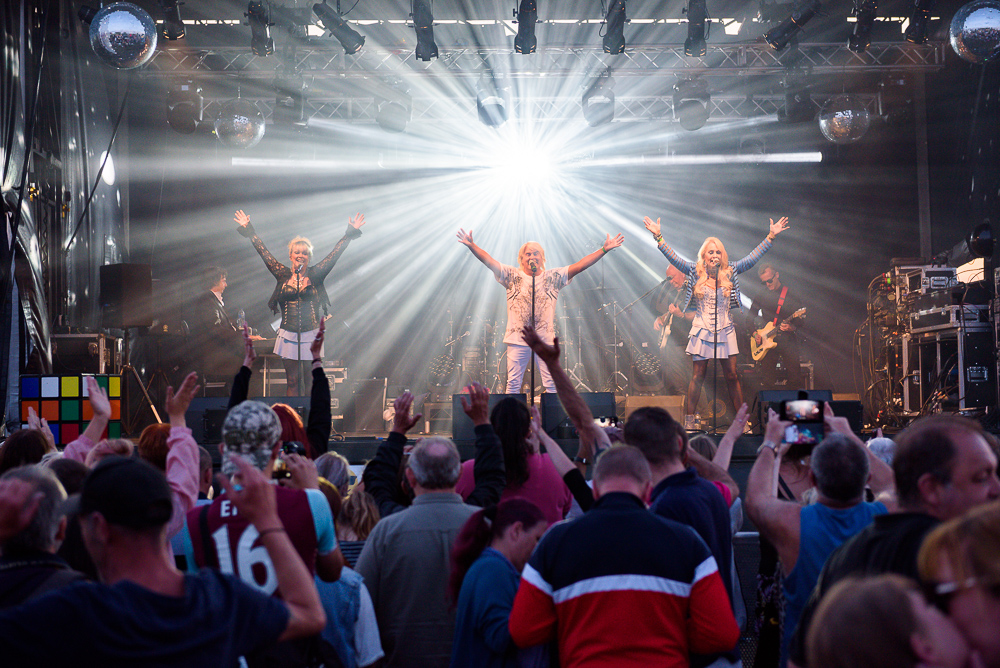 Last weekend, 20 and 21 July, Barking and Dagenham did the time warp back to the 80s with the One Borough Festival, followed by the Roundhouse Music Festival, which turned things all the way up to 11! 
These were the biggest events of the year, which attracted nearly 20,000 people across the weekend, to Parsloes Park in Dagenham.
 
On the Saturday, One Borough Festival hosted Eurovision legends The Fizz (formerly Bucks Fizz), who headlined the music stage performing their greatest hits, along with a selection of 80s tribute acts.
 
On the day there was also the ultimate children's party, which included a meet and greet with kids' favourite Peppa Pig, local dance acts and high-flying vehicle display acts and jousting, throughout the day.
 
On the Sunday, the Roundhouse Music Festival rocked up to the park with a tour de force of popular rock tribute acts. Headlining the day were The Rolling Clones, who are easily one of the most impressive Rolling Stones tribute acts in the UK, sharing the stage alongside tributes to Meat Loaf and Elton John. Joining the line-up was also Protostereo, who gave us an electrifying performance of modern rock hits.
One Borough Festival is always about the community coming together and enjoying a day of music and fun. 
 
To have that back to back with the Roundhouse Music festival, it certainly was a weekend that the residents of Barking and Dagenham will remember.
The day also played host to the final of the Roundhouse Unsigned competition, in association with Studio 3 Arts Livewire. Showcasing the best local musical talent, where rock band Last Pirates were crowned the winners!
 
Councillor Saima Ashraf, Deputy Leader and Cabinet Member for Community Leadership and Engagement, who attended the weekend said: "One Borough Festival is always about the community coming together and enjoying a day of music and fun. 
 
"To have that back to back with the Roundhouse Music festival, it certainly was a weekend that the residents of Barking and Dagenham will remember."