Barking and Dagenham celebrates as Eastbrookend Country Park wins Green Flag Award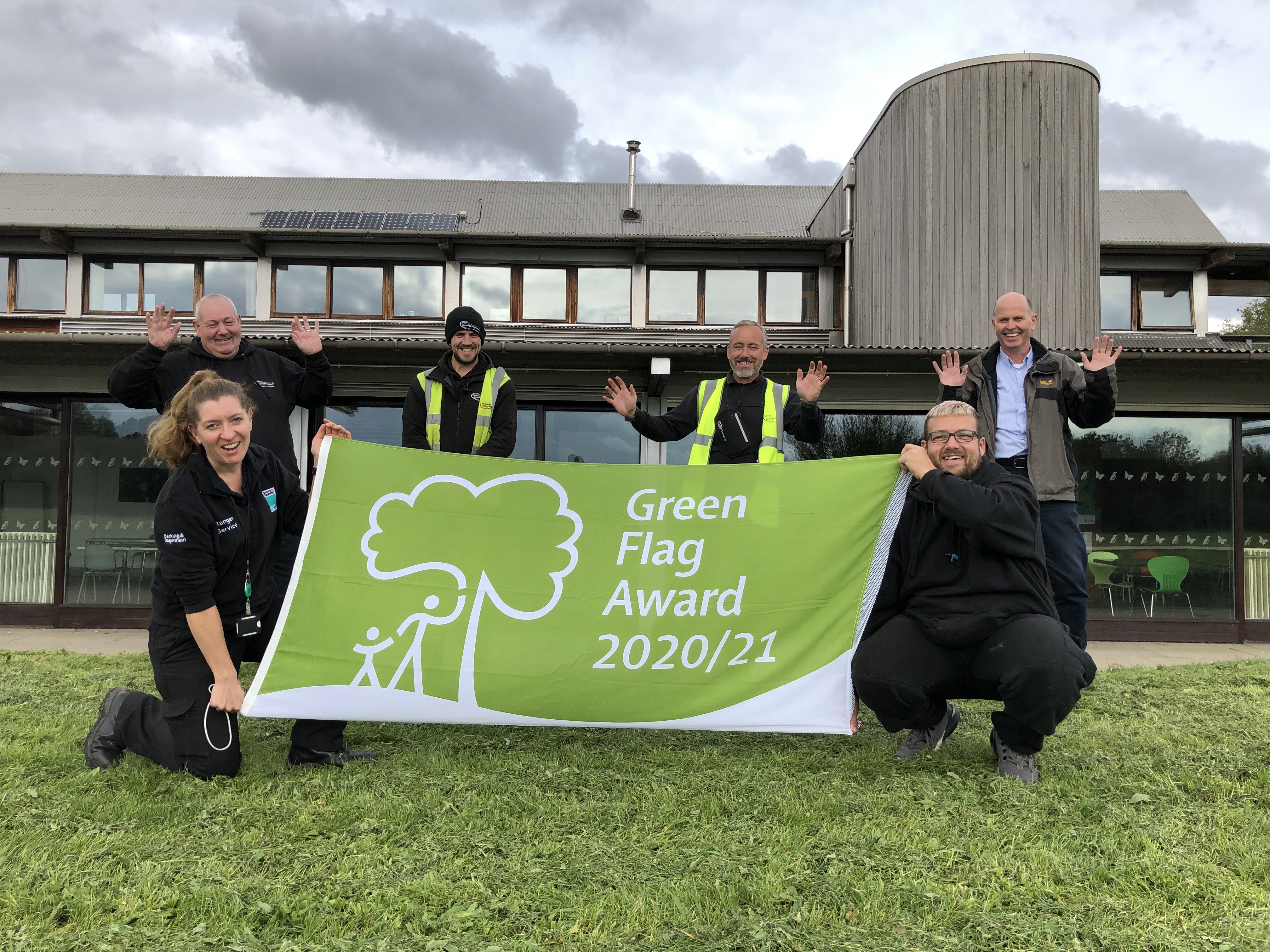 Today, parks and green spaces across the country will be raising their Green Flag Award with pride in a year when millions of people have seen the value of having great quality green spaces on their doorstep.
 
Among them will be Barking and Dagenham's very own Eastbrookend Country Park, which is raising a Green Flag Award for the second time, as it previously held the award back in 2004.
 
The Green Flag Award scheme, managed by environmental charity Keep Britain Tidy under licence from the Ministry of Housing, Communities and Local Government, recognises and rewards well-managed parks and green spaces, setting the benchmark standard for their management across the United Kingdom and around the world.
This is a wonderful achievement and much deserved award for Eastbrookend Country Park.
Eastbrookend Country Park is one of more than 2,000 sites across the country to collect the award for 2020, which also include five other parks in the borough:
Barking Park
St. Chads Park
Mayesbrook Park
Greatfields Park
Beam Parklands
The award is testament to all the great work that our Parks and Environment and Parks Commissioning teams have done, to revitalise the park, which includes a rebrand of the Eastbrookend Discovery Centre, previously known as the Millennium Centre. Under normal circumstances, the centre is a vibrant place of educational workshops and a hub for people to visit. The park is also a pathway to the Chase Nature Reserve and connects to Beam Park, all wonderful destinations for walkers to take in the local wildlife.
 
Cllr Saima Ashraf, Deputy Leader and Cabinet Member for Community Leadership and Engagement said: "This is a wonderful achievement and much deserved award for Eastbrookend Country Park. So much work has gone into achieving and maintaining very high standards, from our staff and volunteers. I wish to thank everyone involved for making the park a fantastic place to visit."
 
Commenting on Eastbrookend Country Park's success, Keep Britain Tidy Chief Executive Allison Ogden-Newton OBE, said: "This year, more than ever, our parks and green spaces have been a lifeline and we know that millions of people have used them to relax, meet friends, exercise or simply escape for a short time.
 
"It is testament to the incredible dedication and hard work of parks staff and volunteers that, despite the challenges that went along with record numbers of visitors, Barking and Dagenham Council has achieved the highest international standards demanded by the Green Flag Award."
 
Tonight, Barking Town Hall will be joining buildings and landmarks across the country, including the White Cliffs of Dover at Samphire Hoe, the London Stadium in Queen Elizabeth Olympic Park and Salford's Media City, going green for parks to celebrate Eastbrookend Country Park's Green Flag Award success and to say a massive thank you to the parks staff, volunteers and the Green Flag Award Judges for all their work this year.