Barking and Dagenham Council celebrate Pride in London Parade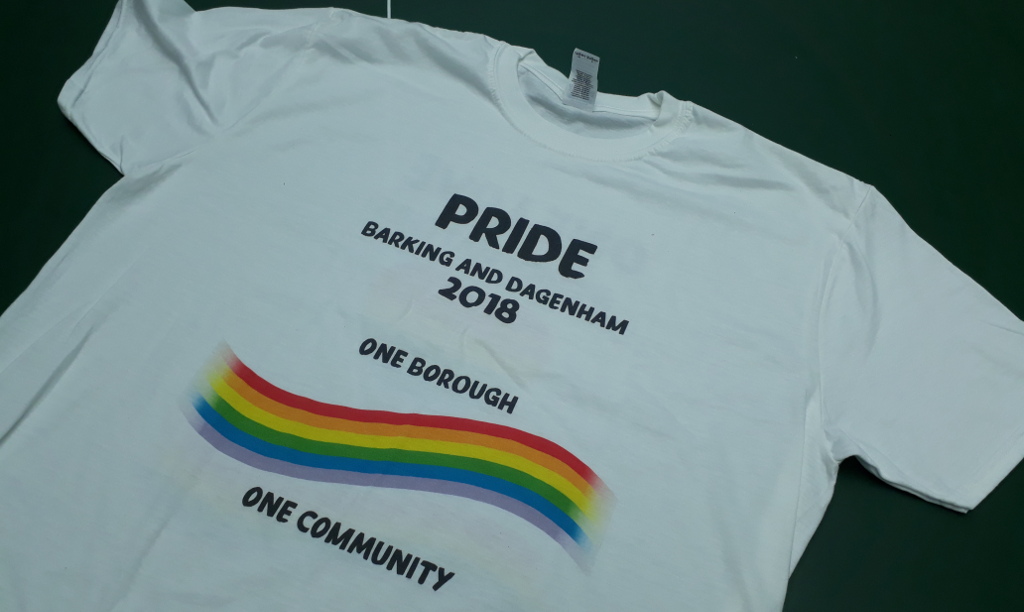 Barking and Dagenham Council will be parading a float for the first time as they celebrate this year's Pride in London Parade.
Flipside, the Council's youth support group for lesbian, gay, bisexual and transgender young people will be joined by staff, councillors, and members from the Future MOLDS Communities who provide an LGBT group in the borough for young adults.
The group will have nearly 40 people representing the borough at London's iconic parade on Saturday 7 July.
Future MOLDS communities have played a major role in helping to design the banners for the float that includes balloon arches representing the colours of the rainbow.
T-shirts have also been designed by Maisie Greed from the Flipside LGBTQIA+ group, who won the t-shirt competition and her creation will be worn at the Pride parade in London at the weekend.
Councillor Darren Rodwell, Leader of Barking and Dagenham Council will be joined by Councillor Jane Jones and Councillor Lynda Rice as they join hundreds of other supporters at the annual parade.
The organisers of the parade are asking why Pride Matters this year, whether as protest, celebration, a symbol of freedom or a platform for diversity.
Councillor Rodwell said: "We are thrilled to be playing our part in one of the biggest parades in Europe for the second consecutive year and showing our support as we look to celebrate our differences.
"Our local community have come together once again to design a fantastic float and t-shirts that we can wear with pride.
"We are one borough, one community in Barking and Dagenham. We are proud of our LGBT+ community and are committed to celebrating them."
The parade takes place between 12pm-5pm starting at Portland Place and moves down to Oxford Circus, passing along Regent Street, through Piccadilly Circus to Pall Mall and passing Trafalgar Square before finishing up on Whitehall.
If you would like to know more about Flipside – a group aimed at young people between the ages of 11-25, please contact alexandra.perry@lbbd.gov.uk.