Barking and Dagenham Council secure ban on unlawful encampments and fly-tipping following significant High Court judgement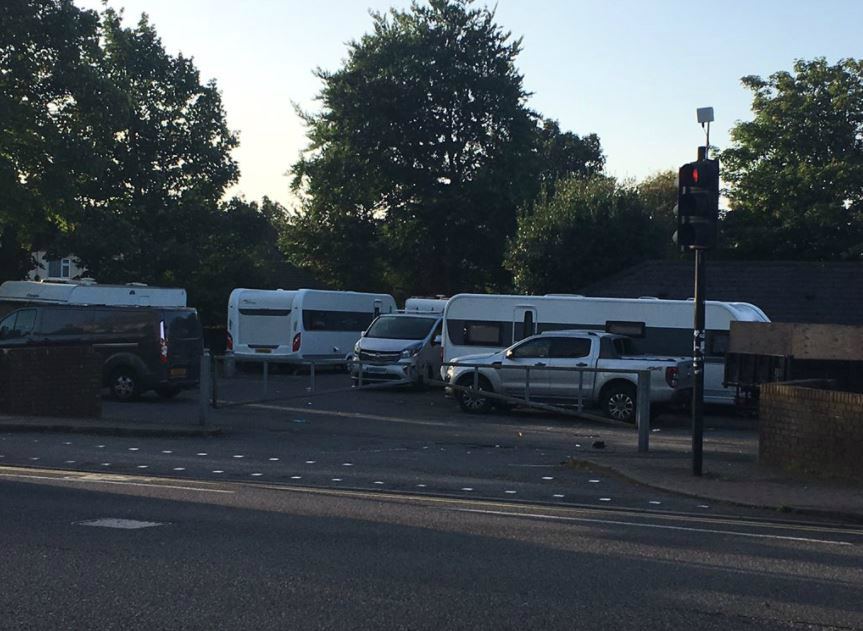 The London Borough of Barking and Dagenham has been granted an injunction, thought to be the first of its kind in England and Wales, which bans unlawful campsites from being set up as well as prohibiting fly-tipping.
In total, 133 sites will be protected across Barking and Dagenham, including parks, open spaces, schools and industrial sites, all of which have experienced unlawful encampments in recent years.
The order bans 23 named defendants – and "persons unknown" – from setting up unlawful encampments anywhere within the borough, with a power of arrest attached should the order be breached. The order is not time limited, and will remain in force until further order.
Any breach of the order is a contempt of court, punishable by a term of imprisonment.
Fly-tipping has been prohibited as the borough has experienced particular problems with fly-tips accompanying a number of previous unlawful encampments.
The cost of fly-tipping between 2014-2016 was over £550,000
Between 2014-2016, fly-tipping cost the council over £550,000.00 and experienced over 80 unlawful encampments. Such sites were commonly accompanied by fly-tipping, anti-social and violent behaviour, including one incidence of human faeces being deposited in socks and left to hang on a protected ancient monument at Barking Abbey.
In addition, the final injunction will save the council time and expense in responding to unlawful encampment, a process which previously involved excessive time and money, only for the campsite to move on to another location.
An interim junction was awarded in March 2017 and since then Barking and Dagenham has experienced a significant reduction in unlawful encampments and associated fly-tipping. The council hopes the final order should continue this protection into the future.
Barking and Dagenham has a longstanding, close relationship with the traveller community and values the cultural diversity that the gypsy and traveller community brings to the borough.
The decision to take out an injunction was to address the criminality, fly-tipping and environmental damage that persist with a minority of groups who set up illegal encampments. This activity affected the local community and businesses, but also damages the reputation of the traveller communities who want to retain their legitimate way of life.
A huge victory for the council, its residents and local businesses
Councillor Darren Rodwell, Leader of Barking and Dagenham Council, said: "This ruling is a huge victory for the council, its residents and local businesses. We are the first local authority to get an injunction of this type and we will be able to take immediate action against any unlawful camps and fly-tipping, and those that persist in causing a nuisance to our residents, and costing the council money which could be better spent on frontline service.
"This order is not, and never has been, about preventing the travelling community from coming to the borough. The council is proud of the diversity within its area and is committed to promoting the rights of all individuals who choose to come to Barking and Dagenham.
"The decision to seek the injunction was not taken lightly, and is a proportionate last resort response to a small but significant group of individuals, who do not represent the traveller community as a whole, and who persist in engaging in criminal and anti-social behaviour.
"This injunction is a significant step towards stamping out the misery and mess that many residents and business experience when faced with unlawful encampments which engage in serial fly tipping and other unlawful behaviour."
The council is working in partnership with the Metropolitan Police to ensure effective enforcement of the injunction, which carries a power of arrest should any of the named individuals breach the injunction.
The order was granted at the High Court on 30 October.
Image: © Phil Anderson