Barking and Dagenham school pupils host second Mental Health and Wellbeing Summit for Young People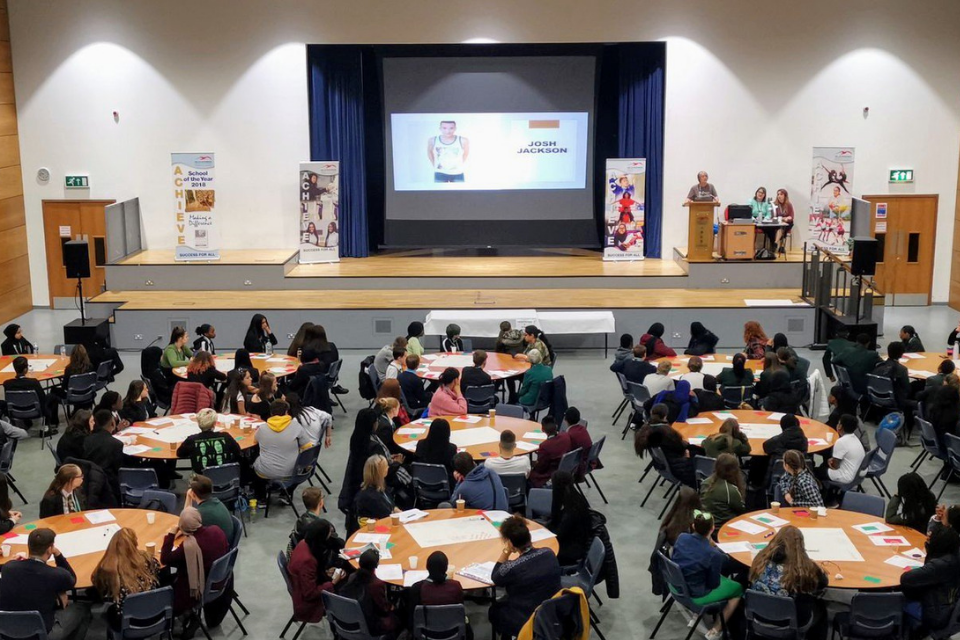 Students from across Barking and Dagenham came together last week (Thursday, 10 October) for the second Mental Health and Wellbeing Summit for Young People. 
The event, which was hosted by Jo Richardson Community School and supported by Barking & Dagenham CCG, offered students and staff the opportunity to discuss how best to support each other and how to make people more aware about their own mental health and wellbeing. 
The student led summit was co-produced with young people from both Jo Richardson and Eastbury Community schools and offered an exciting programme of speakers and peer-led workshops, looking to inform and inspire students and staff to engage in discussions about children and young people's mental health.
The event aimed to offer some of the solutions; informing young people, enabling young people and empowering young people to find ways of supporting each other to build resilience and promote positive wellbeing, recognising that "If Mental Health is Everyone's business, then let's think about Everyone's Wellbeing"
Around 120 students from the borough's secondary schools took part in the free conference, which was hosted to coincide with World Mental Health Day.
Councillor Evelyn Carpenter, Cabinet Member for Educational Attainment and School Improvement, said: "Mental health and wellbeing is everyone's business and it should be something that every student has access to while in school.
"It has often been seen as a taboo subject or a weakness, but by hosting events such as this we are able to open a discussion and get people talking."
Jason Turner, programme manager at Newham based community charity, Community Links said: "What makes this event so unique is that the workshops have all been designed and delivered by young people for young people. 
"This event is all about co-production and empowerment." 
Mrs Buchanan of Riverside School thought the event was a huge success and said: "The students and I really enjoyed the summit, we all came away informed and with lots of ideas. It was a very powerful day. Thank you so much."