Barking and Dagenham young people to experience a week of culture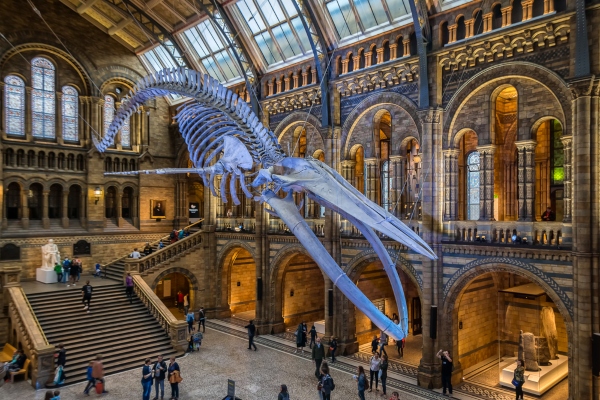 Students from All Saints Catholic School will have a last school week of the school year to remember as each pupil will have the opportunity to head into London to widen their cultural horizons. 
To do this the school runs Curiosity Week where each student will visit a cultural landmark in the capital to help improve their cultural knowledge. 
The venues will include the British Museum, Museum of London, Science Museum, Natural History Museum, Tate Modern, National Gallery and the Tower of London.
Not only will the students get to see what each place has to offer but they will also get to experience travel in London, eating in the city and receive expert tutorials and guides. They will also spend time with their peers and staff in an out of the school context which will open up all sorts of social and personal dynamics. 
Ms Clare Cantle, Headteacher of All Saints Catholic School said: "Here at All Saints we recognise that is our duty as a fully comprehensive school to give all our pupils a comprehensive learning experience with their form tutors and teachers. 
"Mr Nick Pauro has designed a week of educational visits that give our pupils an experience of the arts, STEM, humanities and just what it is to be immersed in a global city. 
"We are committed to delivering a curriculum that is broad and deep as well as creative so that the 'whole person' is educated in all the right ways are supportive parents and carers expect."
Curiosity Week has been designed to widen the knowledge of each pupil and by the time they finish Year 10, every student will have visited at least four cultural venues over their time at the school. 
During the visits, students and staff will be given a booklet to complete and form tutors will nominate pupils for prizes in the final assembly for those who showed the school values RUAH – respect, understanding, affection and humour in an outstanding way.
Councillor Evelyn Carpenter commented on the idea of curiosity week: "This sounds a great opportunity for the students to enjoy days out in the capital and, importantly, be a credit to the school and our borough.
"London is wonderful city and culture flows right through it from the historic venues, the people, food and other attractions. I encourage the students to embrace their days out and learn from their visits to the museums and galleries."