Barking and Dagenham's new Young Mayor continues fundraising for domestic violence charity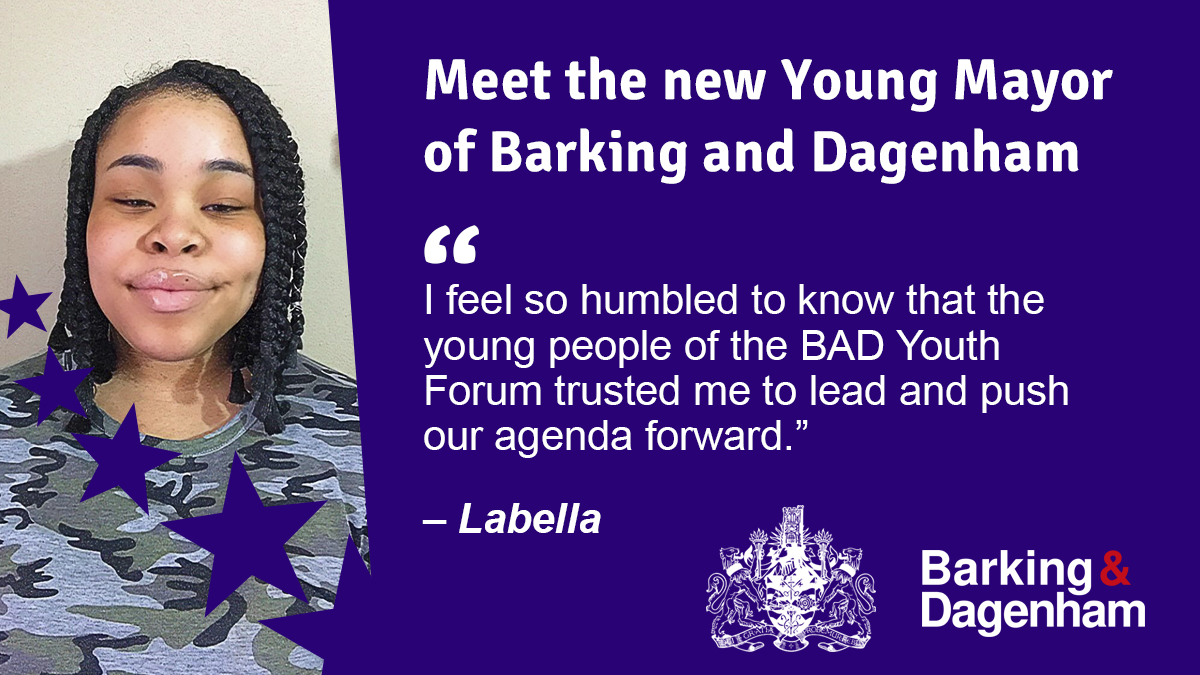 The borough's newly elected Young Mayor, Labella Anum, will continue to support domestic violence charity Refuge during her term representing the young people of Barking and Dagenham.
Labella, 15, was recently voted into the role by her peers and will pick up the fundraising baton from her predecessor Jessica Soares Paim.
Having been part of the Barking and Dagenham Youth Forum for the last three years, Labella felt now was the right time for her to stand to be Young Mayor.
On being named the new Young Mayor of Barking and Dagenham, Labella said: "I feel so humbled to know that the young people of the BAD Youth Forum trusted me to lead and push our agenda forward.
"I was honestly ecstatic; that day I promised we would make our mark, and I plan on keeping that promise."
The Youth Forum has already raised an impressive £3,265 for Refuge despite the challenges presented by the pandemic. The group are hopeful that the easing of lockdown may allow them to include more varied fundraising activities in their schedule this year.
Labella's term will run from now until February 2022. As well as fundraising, her role will involve attending events (virtually for now) and representing the young people's voices in the borough.
The Young Mayor was quick to get to work and has already featured in an inspirational video on International Women's Day.
Councillor Evelyn Carpenter, Cabinet Member for Educational Attainment and School Improvement, said: "I'm so pleased to hear that our Young Mayor and the Youth Forum have voted to continue fundraising for Refuge.
"As a council, we're committed to reducing domestic violence in the borough, and it's refreshing to see that our young people want to do everything they can to support the cause.
"Jessica did a fantastic job of raising money for Refuge during her term as Young Mayor and I'd like to thank her for her hard work.
"I wish Labella and her team all the best for the year ahead, and I look forward to seeing what they can achieve.
"I sent the International Women's Day video to some of my friends and they were madly impressed with Labella."