Barking off license fined £1000 for selling alcohol to underage teenagers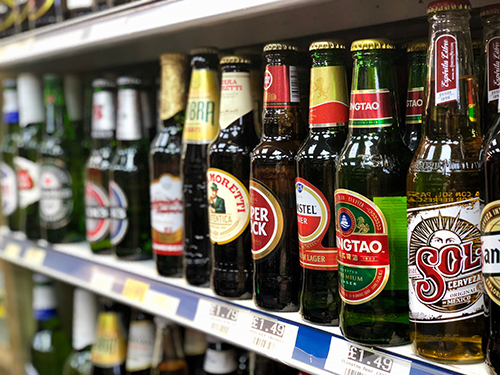 A Barking shop owner have been fined £1,000 for illegally selling alcohol to two underage teenagers.
 
3D Food and Wine Ltd trading as Westbury News on 180-184 Ripple Road, Barking, sold a bottle of WKD Blue Original to two 14 year olds without confirming their ages or asking for identification.

The offence took place on Thursday 12 April 2018 during a routine test purchase exercise carried out by the council's Trading Standards officers. 
 
On Friday 19 July 2019, Barkingside Magistrates Court found Ms Elif Yildirim, the director, guilty and ordered her to pay a £1000 fine, a £100 Victim Surcharge and also £2,099 costs to the London Borough of Barking and Dagenham. 
 
Councillor Margaret Mullane, Cabinet Member for Enforcement and Community Safety, said: "The future and welfare of our young people is of paramount importance to us and we're working hard to ensure our borough's youngsters are protected, by coming down hard on any business that think it's acceptable to sell alcohol to minors.
"This case shows we absolutely won't stand people not playing by the rules and selling alcohol to underage people. We welcome law abiding businesses to operate in our borough, but we have no sympathy for rogue businesses who think they are above the law.
Report it
Residents can confidentially report concerns about businesses that may be selling tobacco to underage young people, or email the Trading Standards Team at tradingstandards@lbbd.gov.uk