Barking recycling company pays the price for dumping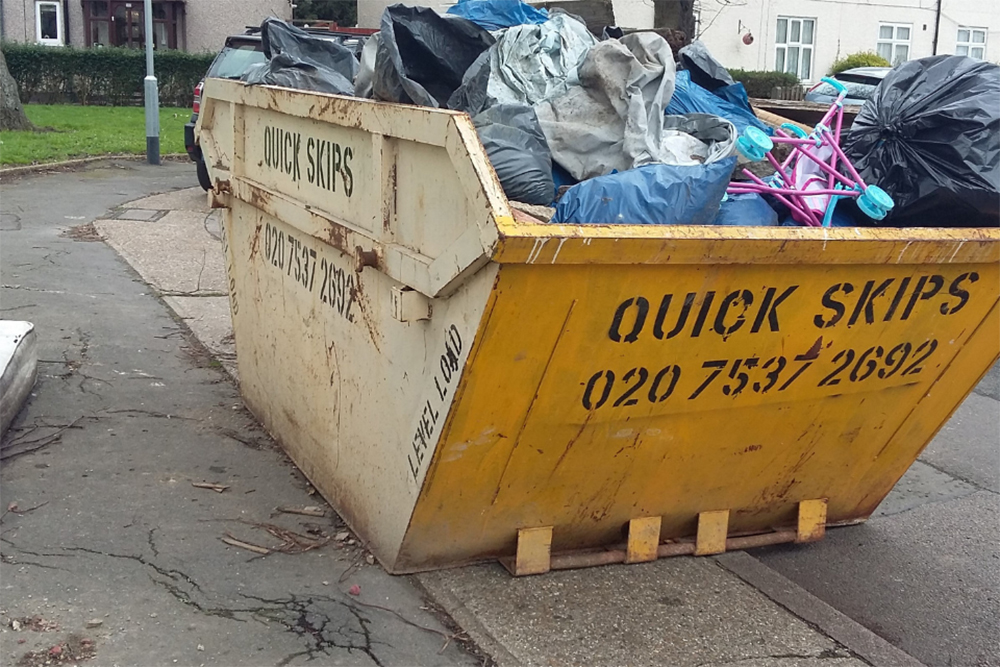 A local business has been fined following its failure to obtain the necessary permission to deposit a skip on a public highway and to pay an initial Fixed Penalty Notice (FPN).
Back in March 2018, council officers discovered a builder's skip belonging to Quick Skips London Recycling Ltd of Thames Road Barking, on the public highway namely Manor Square in Dagenham.
Further investigation showed that the company didn't have permission to leave the skip on a public highway and in addition, the skip did not have the mandatory reflective markings as required by law. Council officers issued Quick Skip a £100 FPN, which wasn't paid, and the case was then taken to court where the defendant failed to attend the hearing.
On Friday 8 November at Barkingside Magistrate's Court, Quick Skips Ltd were found guilty of an offence contrary to s.139 of the Highways Act 1980 by failing to obtain permission to place or deposit a builder's skip on a public highway. The company was fined £100 and ordered to pay costs of £414.86 to the council.
Andy Opie, Operational Director for Enforcement and Community Safety said: "We encourage businesses to set up and operate in the borough, but they have a responsibility to obey the laws and play by the rules."
"This is another example of a business thinking they are above the law. We will investigate and take the necessary enforcement action against businesses and others who fail to act in a manner that is socially responsible and feel it is okay to dump on our highways and public spaces."