Borough Sixth Form recognised as being in the top five in the country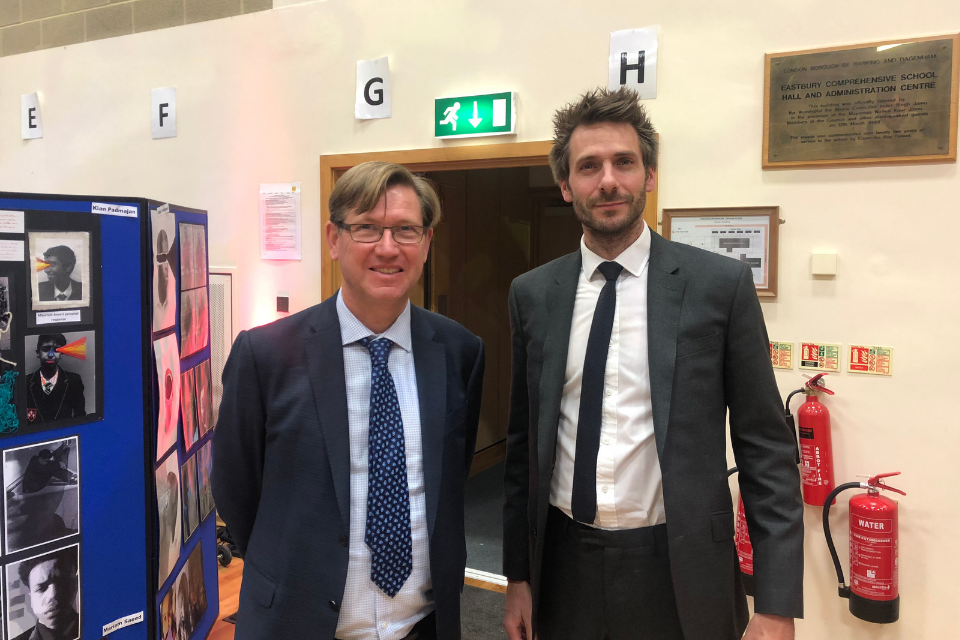 A Barking and Dagenham sixth form has been rated the fifth best comprehensive for progress in the country, according to the Government's latest performance tables.  
Eastbury Community School sixth form has been recognised as one of the top providers in England in the official school progress reports released earlier this month. The progress figures show that the Barking sixth form is not only the second best in London, but its progress scores are higher than the many independent schools in the country. 
"We are extremely proud to have been recognised as one of the highest performing sixth forms in the country."
David Dickson, Executive Head of Eastbury Community School said: "We all have to remember that behind all the numbers in performance tables are the names of our young people.
"Many of our students are now progressing to the most competitive universities, apprenticeships and careers in the country. Huge congratulations and thanks go to all the staff, our hardworking students, supportive parents, governors and the local council."
Last year, Eastbury Community School's sixth form provision was awarded a rating of Outstanding by Ofsted with inspectors extremely impressed with the highly effective leadership, the students' determination to succeed and their high aspirations for the future.
Head of Sixth Form, Simon Conway was delighted with the recognition: "We are extremely proud to have been recognised as one of the highest performing sixth forms in the country."  
"This evidence demonstrates that our students at Eastbury gain better A Level and BTEC results by staying on in the Sixth Form rather than moving to another school or college, meaning that we are offering our students the very best post-16 education that they can get in the country."
Councillor Evelyn Carpenter, Cabinet Member for Educational Attainment and School Improvement said: "I am very proud that Eastbury Community School sixth form is among the best in the country for progress. Many congratulations to all involved - pupils, teachers, governors and parents."
For more information on Eastbury Community School sixth form visit http://www.eastbury.bardaglea.org.uk/Home-Sixth-Form