Cosy Homes scheme crowned capital's energy efficiency champion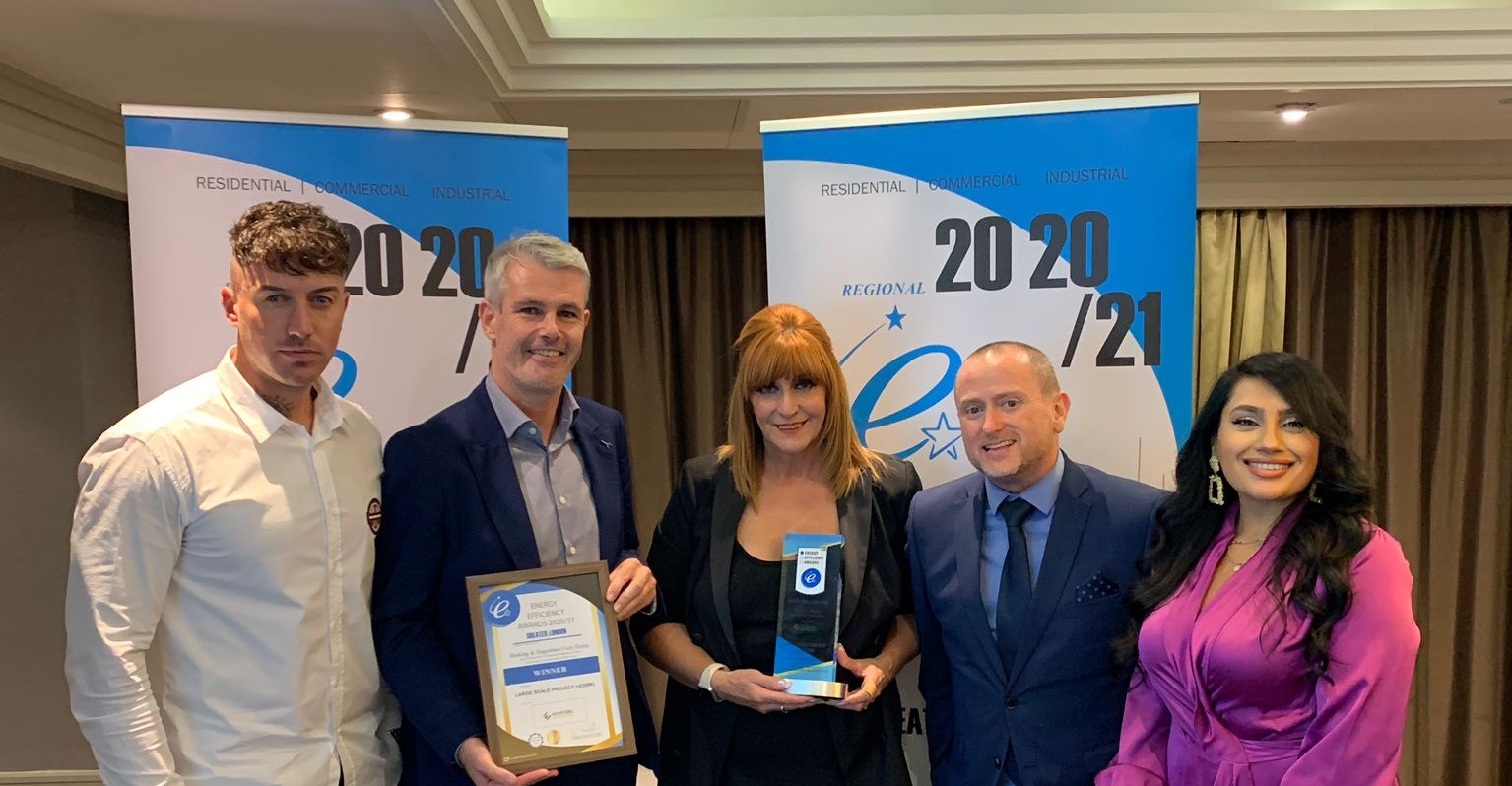 A scheme offering residents free home improvements to stay warm, save energy and lower bills has been crowned the capital's "best large-scale project of the year" by energy industry experts.
Barking and Dagenham Council's Cosy Homes initiative beat competition from last year's winner Islington Council, as well as Newham Council, to win the title at the London region of the Energy Efficiency Awards.
The prestigious accolade recognises successful large-scale energy saving projects where at least a quarter of a million pound has been spent on improving homes.
The council's Cosy Homes programme launched in 2020, in partnership with E.ON and J & J Crump, as part of the Government's Energy Company Obligation programme to help residents who are on low income, have a long-term health condition, or are in receipt of benefits, access free home improvements such as cavity wall, party wall and loft insulation, and in some cases, replacement boilers or new heating systems.
The scheme has seen almost 1,000 energy saving measures installed in over 730 homes so far, helping contribute to a carbon footprint reduction of around 10,500 tonnes and residents access savings equal to £3.5million on their bills during their lifetime.
Councillor Dominic Twomey, Deputy Leader and Cabinet Member for Finance, Performance & Core Services, said: "It's great our scheme has been recognised on a regional level and crowned the capital's energy efficiency champion, but the success of the scheme speaks for itself. 
"Last year, we declared a climate emergency, to show that while we have a long way to go, we are committed to being as green as possible to create a better, safer future for children and future generations.
"We know that tackling climate change is something we can't fix overnight, but modernising homes and using newer, greener technology is just one of the ways we can help reduce our carbon footprint – while also helping residents slash their energy bills."
The 2021 Energy Efficiency Awards ceremony took place in Ealing, London on Friday, 24 September.
For more about the Cosy Homes scheme, visit lbbd.gov.uk/cosy-homes-scheme