Council and police crackdown on antisocial behaviour in Barking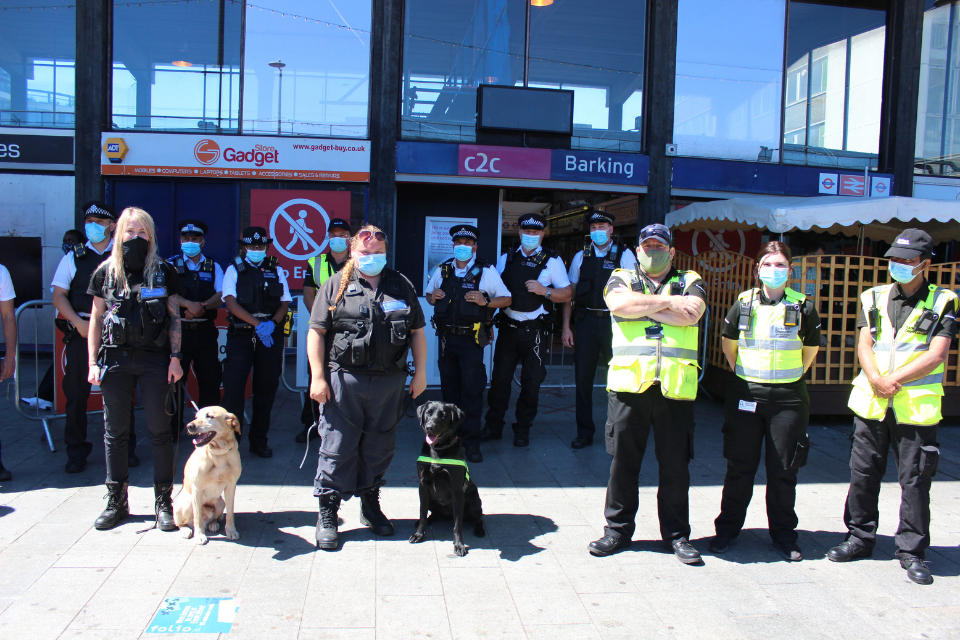 Barking and Dagenham Council and the police continued their Day of Action initiative last week as they step up their fight against antisocial behaviour (ASB).

Last Wednesday, council enforcement officers, including officers from Trading Standards, Covid response and Community Safety teams were joined by four Police Community Support Officers (PCSOs) to patrol Barking Town Centre and address any issues.

The focus of the morning was Covid enforcement and checking in on businesses to ensure that they were following government guidelines. Officers provided advice to a number of shops to make sure they were compliant with the rules going forward.

In the afternoon, they patrolled Public Space Protection Order areas in Barking where the officers issued:

•    Five ASB Early Intervention Tickets for street drinking
•    One Community Protection Notice issued to an individual for continuously breaching PSPO rules
One rough sleeper was also engaged with and offered support.

There was also a police operation at Barking Station, which included officers from Roads and Transport policing command, British Transport Police and the Barking Safer Neighbourhood Team utilising a drugs dog in and outside the station. It was successful day and included:

•    Three arrests (Possession of Class A & B, Breach of Bail and immigration offences)
•    93 Stop & Search
•    11 Community Resolution (Police warning for low level offences where the offender wasn't previously known to police)
•    Two Penalty Notice Disorders issued for drug offences
•    Two Postal Charges for Drug Offences
•    One Community Protection Notice Issued

Councillor Margaret Mullane, Cabinet Member for Enforcement and Community Safety said: "We know Barking Town Centre and Barking Station are hot spots for antisocial behaviour, so that's why we our focussing our Action Days here.

"Both of these locations were also identified as places where women felt unsafe in our recent Women's Safety Survey, so I hope that continuous high visibility presence from the council and police will make them feel safer.

"Along with the police, we want to show residents that we are aware of the problem and we're working together to tackle the issue."

Inspector Mel Baker from the Barking and Dagenham Policing team said: "This is a great example of joint working at its best and there will certainly be more action days in partnership with the council and police coming up over the next few months."

The council and police will continue to run these Action Days on a regular basis for the foreseeable future.