Council and police Days of Action continue in Barking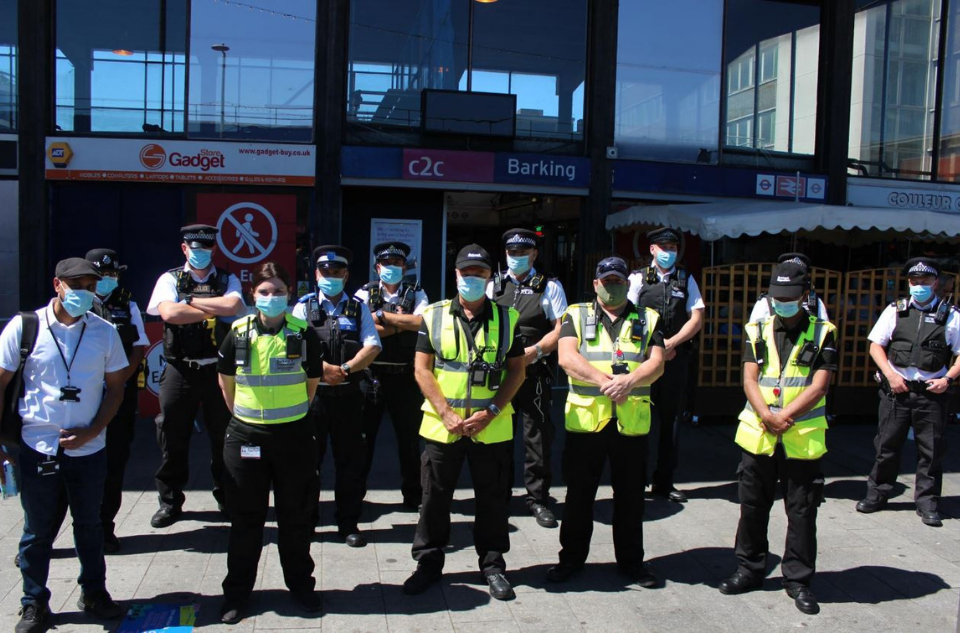 Antisocial behaviour in Barking Town Centre is a major concern and to tackle it, the council and police are working together by holding regular Days of Action.

The latest joint piece of work took place on Wednesday 1 July and provided results for both the council and the police.

The high visibility presence around the Town Centre saw three enforcement officers, two Covid Marshals along with six Police Community Support Officers conduct multiple Covid visits to local businesses to ensure they were following government guidelines as well as Public Space Protection Order (PSPO) patrols that resulted in:

•    One Fixed Penalty Notice issued to an individual for alcohol consumption after being asked to discard the alcohol and had been warned previously
•    Two Antisocial Behaviour Early Intervention tickets issued for street drinking
•    A warning issued for amplified speakers within station parade under section 5 for causing alarm, harassment or distress.

Support was also provided to individuals who were engaged with and provided no fixed abode.

The police (approximately 20), stationed at Barking Station with a drugs dog achieved the following results:

•    Two arrests (One for assault and one for possession of an offensive weapon - a knuckle duster
•    37 stop and searches
•    Six positive drug finds where the suspects were dealt with on the street.

Councillor Margaret Mullane, Cabinet Member for Enforcement and Community said: "These joint Days of Action are continuing to have a positive effect in the local community and show that the council and police are working together.

"Residents have told us that they have concerns about Barking Station and the surrounding area, so we have listened and that's why we're focussing our efforts here. I hope that the continuous high presence from both the council and police will fend off offenders."

Chief Inspector Chris Nixon, Dep. Lead Neighbourhood Policing Team – East Area said: "The results from this operation highlight the Met's dedication and commitment to tackling crime together with our partners at Baking and Dagenham Council. 

We made two arrests, one for Assault and one for Possession of an offensive weapon which was a knuckle duster and 37 stop and searches with six positive drug finds. Any information residents may have, they can report it confidentially to Crimestoppers on 0800 555 111."

Watch a roundup of the Days of Action here.