Council and police take zero tolerance to spitting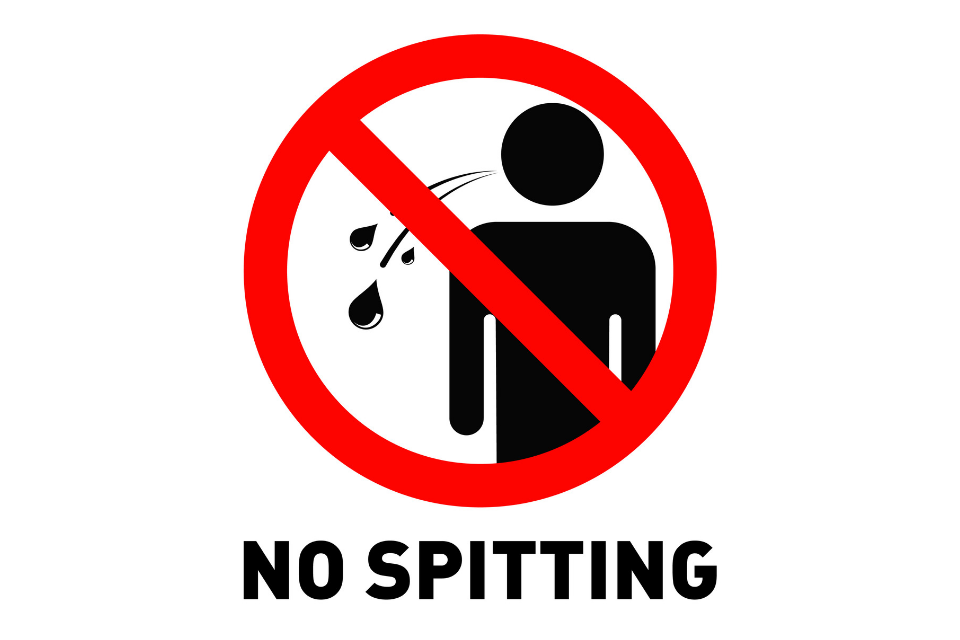 A man who assaulted council officers and the police has pleaded guilty to assault and was given a six weeks prison sentence suspended for 12 months.
Ryan Smith was seen drinking alcohol in London Road car park, Barking last Thursday. After being advised to stop and dispose of his alcohol as it was a public car park, Mr Smith got aggressive, swearing and ultimately spitting at the officers.
On exiting the car park, the council officers spotted two police officers and reported the incident. The police questioned the man who refused to cooperate and was arrested. During the arrest, he spat at both police officers before further support arrived.
He was taken to the police station and charged with three counts of assault and breaching the Public Space Protection Order in force in Barking Town Centre. The whole incident was backed up by the car park CCTV footage.
Despite spending a night in the cell, the man remained difficult in the morning and as his behaviour was so bad, and due to the strength of evidence, he was taken straight to court to be charged. 
Councillor Margaret Mullane, Cabinet Member for Enforcement and Community Safety said: "Spitting is disgusting at any time, let alone in the current situation and worse still against people going about their daily duties.  I am really pleased that the court has taken a dim view on this and have made an example of the man.
"I am relieved that both the council and police officers didn't come to further harm as nobody should be exposed to such risk when carrying out their daily duties ensuring we are all safe in the pandemic. 
"I would like to say thank you to the police for acting so swiftly and to remind those who think it is okay to behave in such a socially unacceptable way, that we have a zero tolerance approach to such behaviour – we will find you and where possible, prosecute."
Mr Smith attended Barking Magistrates Court on Saturday 20 June where he pleaded guilty to assault and given a six week prison sentence suspended for 12 months.