Council encourages residents to take part in Clean Air Day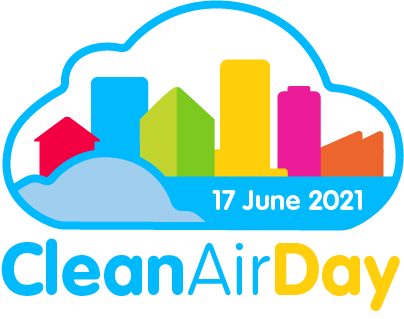 Residents of Barking and Dagenham are being urged to join the council in marking Clean Air Day as they look to reduce air pollution in the borough.

As part of the council's Air Quality Action Plan, Clean Air Day is just one of the awareness raising days that the council is celebrating by encouraging residents to think about how they pollute the air.

Clean Air Day, which is on Thursday 17 June this year, aims to:

1.    Improve public understanding of air pollution.
2.    Build awareness of how air pollution affects our health, and
3.    Explain the easy actions we can all take to tackle air pollution, helping to protect the environment and our health.

Poor air quality can cause heart and lung diseases, is linked to low birth weight and children's lung development and may even contribute to mental health issues.

Locally, the council is asking residents to mark the day by walking, cycling or taking public transport rather than driving and turning vehicles off while stationary.

Be First, the council's regeneration company, has also offered all primary schools in the borough who promote the day a subsidised active travel breakfast to any child that goes to school via an active or sustainable means. This could either be through walking, cycling, scooting or taking public transport.

Residents will also be able to get their bikes fixed for free by Dr Bike who will be based outside Barking Town Hall from 10am to 4pm on the day and there will be Learn to Ride sessions taking place at the Cycle Hub down at Barking Riverside.

The Learn to Ride sessions are available on Thursday from 3pm to 7pm and Saturday 9am to 5pm and can be booked by heading to www.vandomecycles.co.uk or emailing info@vandomecycles.co.uk.

Councillor Margaret Mullane, Cabinet Member for Enforcement and Community Safety said: "The health and safety of our residents is our top priority, so that's why we're determined to reduce air pollution in Barking and Dagenham.

"I'd like to encourage all residents to see if there are any ways that they could personally reduce the amount of pollution in the air."

Councillor Andrew Achilleos, Member Champion for Climate Change added: "Improving the quality of air in Barking and Dagenham is an absolute priority for the council as we want to ensure our residents live in a healthy borough.

"However, to do this, we all need to work together and that includes residents, council workers, businesses and people that pass through the borough."

For more information on Clean Air Day, residents should head to www.cleanairday.org.uk.