Council enforcement team don new uniform as they enforce government Covid regulations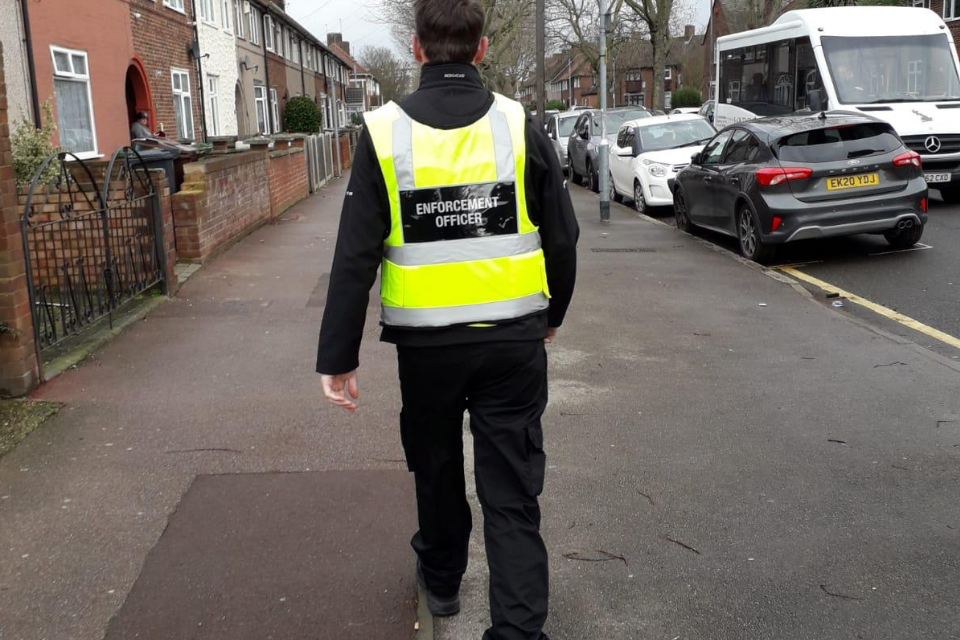 Throughout the pandemic, Barking and Dagenham Council's enforcement team has been on the frontline providing advice to businesses to ensure they stay open as well as enforcing where needed.

Last week was no different and officers visited 2,200 local businesses to make sure coronavirus rules were still being followed. This round of visits also included checking in on 822 non-essential shops to make sure they were closed, which they were.

Of those businesses, only 246 were non-compliant and council enforcement officers provided advice and guidance on how they should be following the rules. The enforcement team and Covid Marshals will continue to monitor these businesses in case the they fail to play by the rules and if regulations continue to be broken, enforcement action will be taken.

Enforcement officers also issued three prohibition notices, including one for a hairdressers that was taking bookings online as well going on seven joint patrols with the police.

The recent visits coincided with the council's enforcement teams, including parking officers, environmental enforcement, Trading Standards and the new Community Safety Team wearing their brand-new uniforms.

The council has brought in the new uniforms to ensure that residents know who the enforcement teams and officers are, so they're able to approach them if they have any questions about anything.

Councillor Margaret Mullane, Cabinet Member for Enforcement and Community Safety said: "It is essential, especially during this time, that our enforcement teams are out in the borough and are easily identifiable, while they are ensuring that everyone is following the coronavirus rules and helping to keep residents safe.
"With these new uniforms residents will now be able to tell who our teams are and be aware of the vital work that they are doing. If you have any questions around Covid, parking or businesses, please don't hesitate to speak to them."

"I would like to take this opportunity say a huge thank you to the officers, who are working tirelessly on the frontline to ensure that we are all kept safe."

If residents are aware of businesses not following the coronavirus rules, they can report them to the council online.