Council enters new agreement with unions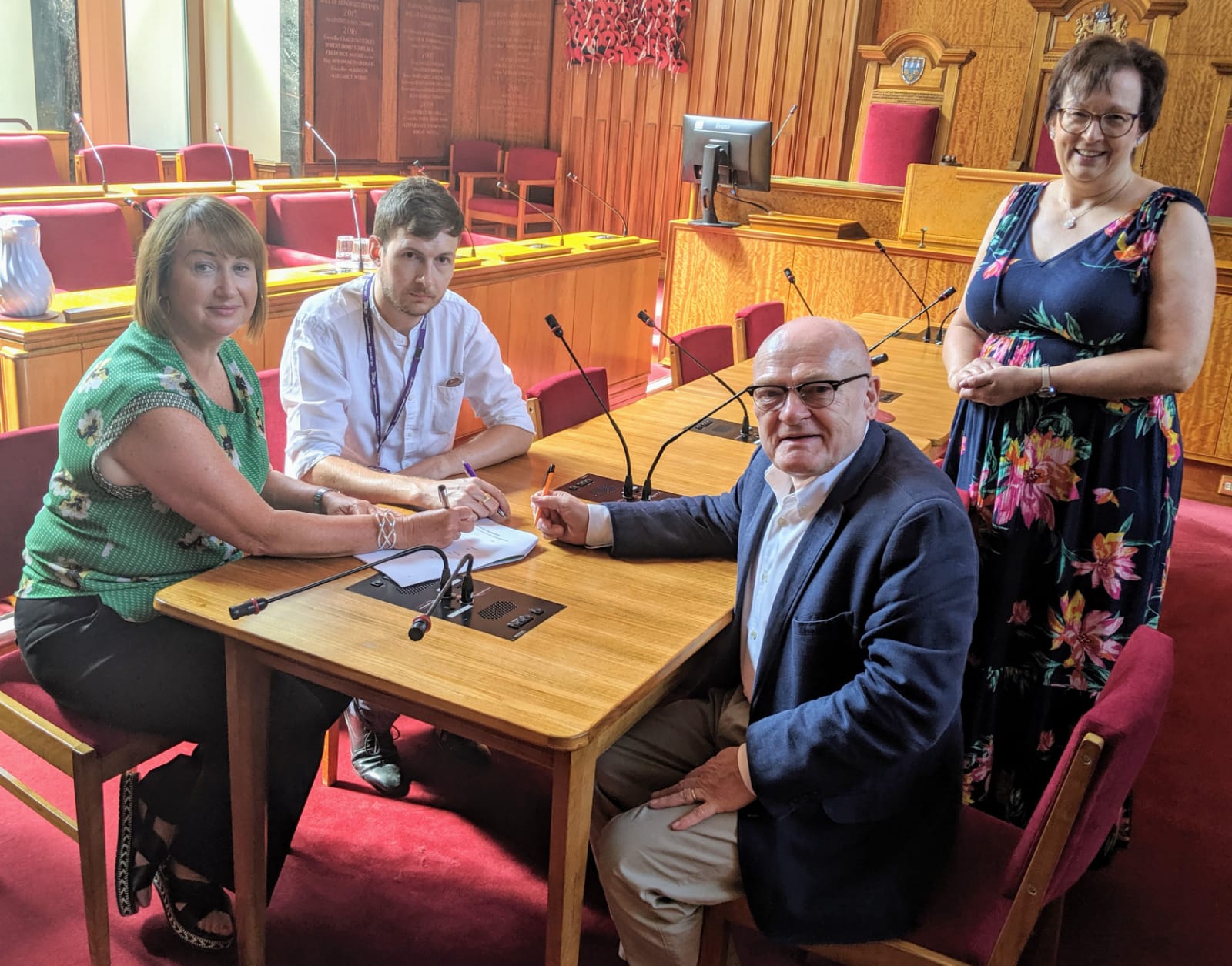 Barking and Dagenham Council has agreed a new Recognition and Facilities Agreement for non-teaching staff trade unions. The agreement with the trade unions GMB, Unison and Unite, will revamp employee relations and reinforce the council's commitment to providing paid facilities time for TU representatives.
It replaces the previous agreement which dated back to 2008 and no longer represented where the council wants to be as a modern exemplar employer.
The new agreement will help to resolve any issues or problems staff may face  across the council at all levels, starting with support from trade union stewards.
The trade unions, senior managers, the council's HR service and councillors have spent some time discussing the details in the agreement and it was unanimously confirmed and signed at the council's Employee Joint Consultative Committee with elected members on 25 July 2019.
Councillor Dominic Twomey, Deputy Leader of the Council and Cabinet Member for Finance, Performance and Core, said: "We're proud to have created an agreement which both the council and our union partners are  delighted with.

"This agreement marks another significant step in The council becoming the modern, inclusive and fair organisation we are striving for in 2019 and beyond.

"We stand by this agreement 100 per cent and will do everything in our power, over the coming months to work diligently and closely with senior management and trade union staff to ensure the principles of this agreement are adopted and rolled out correctly in the spirit of co-operation and closer worker, which ultimately helps all of us with the council.
"This new agreement reaffirms our stance that our employees are our most valuable assets and promotes harmonious relations between managers, employees and union colleagues to create positive working relationships that will enable differences or misunderstandings to be promptly and fairly resolved."
The council is committed to ensuring the agreement is adopted, and will work with its staff and full-time trade union officials and stewards over the coming weeks and months to ensure everyone is clear of the expectations of working within the spirit of the agreement at all times.