Council flies flag for the start of LGBT+ History Month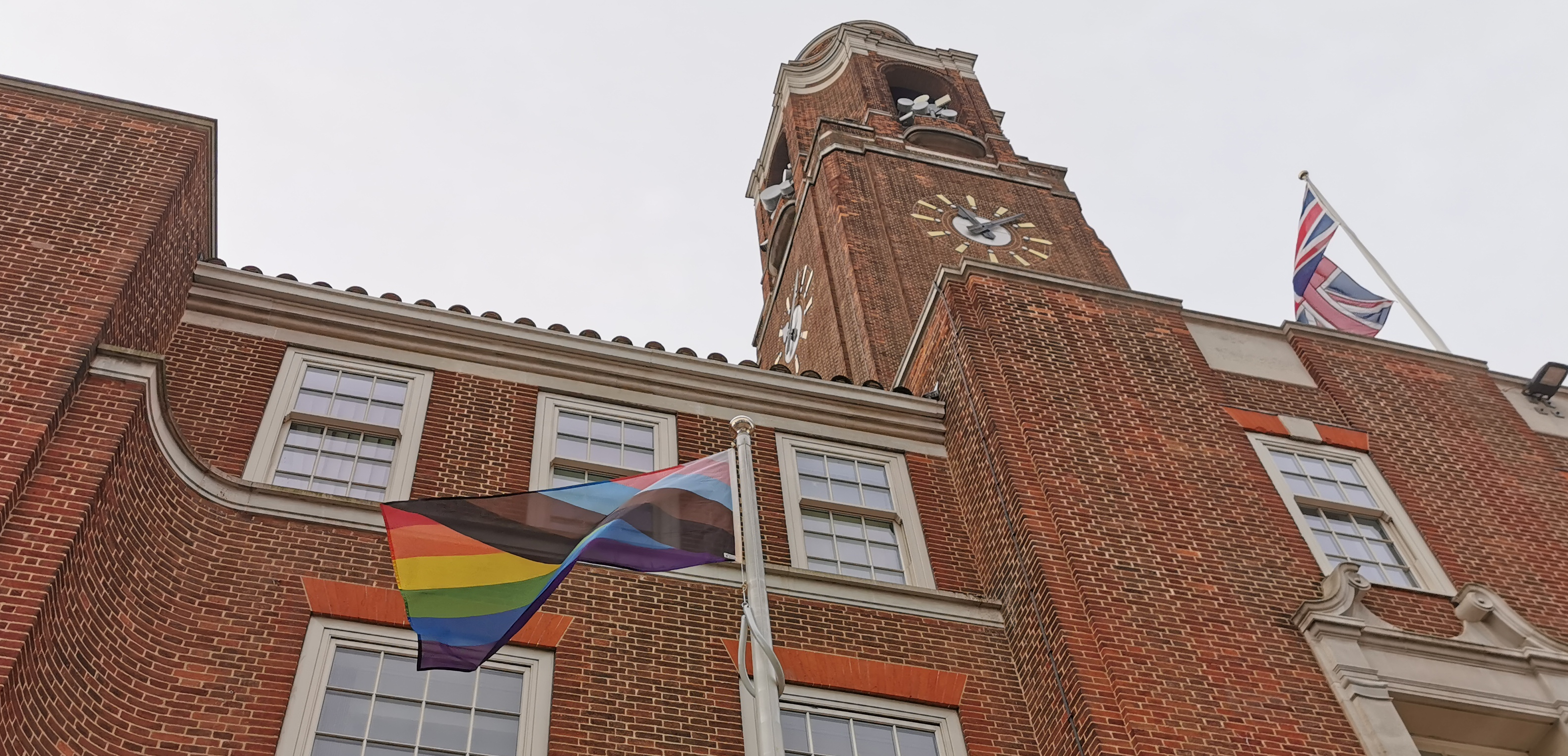 The rainbow flag was flown over Barking Town Hall yesterday, Monday 3 February to mark the start of LGBT+ History Month.
LGBT+ Month was first celebrated 15 years ago in 2005 to raise awareness of, and combat prejudice against members of the LGBT community while celebrating their achievements and diversity.
Barking and Dagenham council have commissioned local organisation Studio 3 Arts, who have developed, the year-long Be&Do project which will be launched on Thursday 13 February. The project will use creativity as a vehicle to start conversations, tell stories, bring LGBT+ people together and challenge stereotypes and myths.
Councillor Lynda Rice, Cabinet Member for Equalities and Diversity, said: "The LGBT+ flag will fly above the town hall as a symbol of the diversity and inclusivity we are all working hard to promote in our borough. We have a range of programmes taking place across the borough this month that I hope will prove insightful to our whole community. 
"We know that there is still lots to do if we are to achieve that ultimate goal of equality – not just under the law – but in the way LGBT+ people of all ages and ethnicities are treated by others and it must be led by the community themselves.
"I am grateful to our friends at Studio 3 Arts who this month will launch the Be&Do project, which uses creativity as a vehicle to bring LGBT+ people together and strengthen their voice within our community."
View the full programme of events for the LGBT+ history month