Council launches new campaign to clean up Barking and Dagenham with staff community clean-up and £10million investment in new vehicles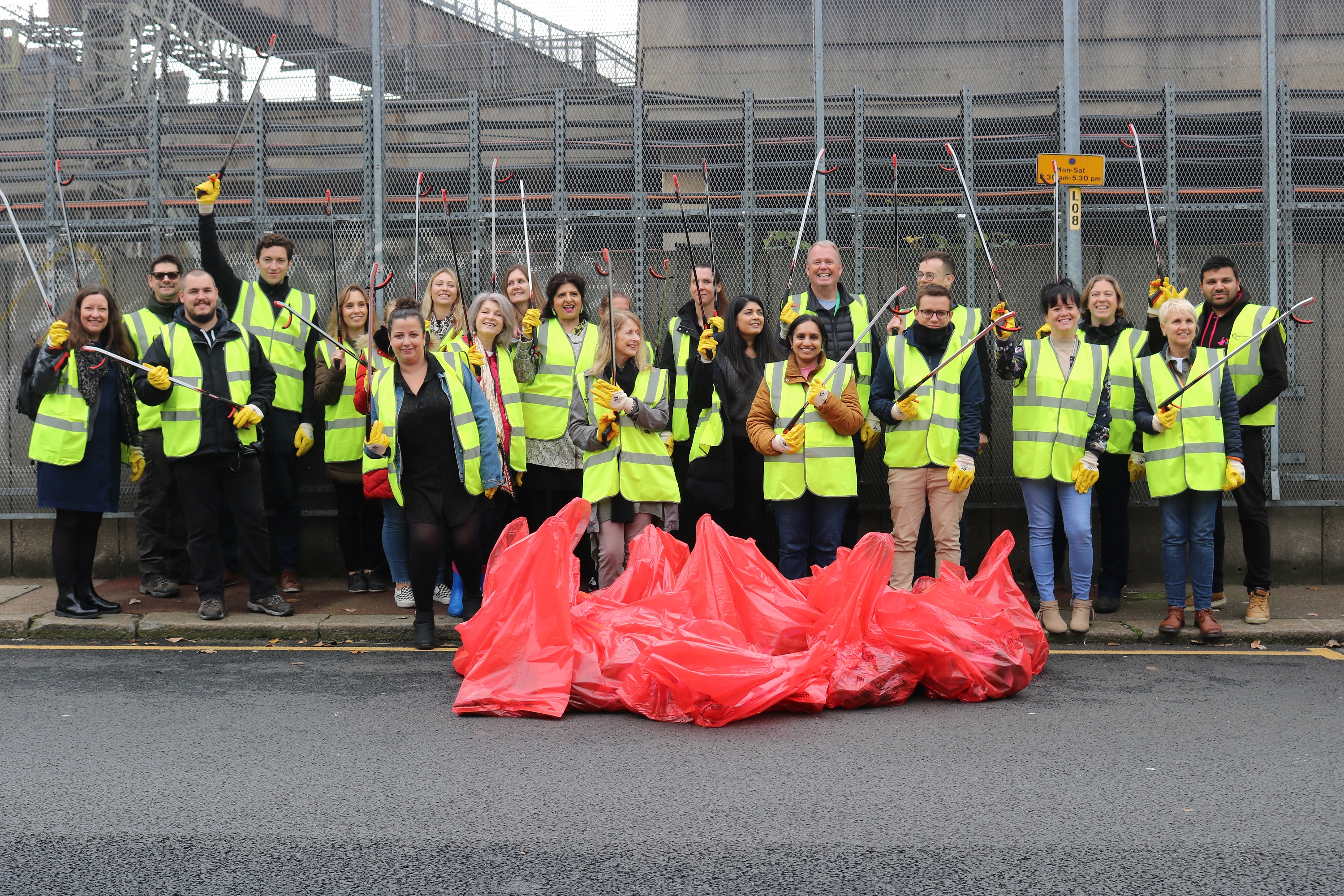 Over 100 staff and Councillors from Barking and Dagenham council were out collecting litter, on the first day of a new campaign designed to clean up the borough. 
 
Staff from across the council volunteered their time to take part in seven litter picking events in green spaces across the borough, to show their commitment to working with residents to make the borough a cleaner place. 
 
The 'Cleaner Barking and Dagenham' campaign will tackle littering, overflowing bins, fly-tipping, dog fouling and other grime crimes, while encouraging residents to play their part.
 
The council has also invested more than £10million in new vehicles to clean up the borough, including 18 new trucks to help speed-up and improve the collection of over 117,000 bins that get emptied each week.
 
But recognising that everyone needs to play their part, the new campaign also calls on residents to do their bit – this week a guide is being distributed to every household in Barking and Dagenham, reminding residents how they can report fly-tips, book bulky waste collections, recycle more and help bin collections by putting the right waste in the right bin.
We know that having a clean and tidy borough is really important for our residents and we're absolutely determined to make the borough as clean as possible. 
Residents can also host their own local litter picking events and the council will provide litter pickers, gloves and waste bags. 
 
Councillor Syed Ghani, Cabinet Member for Public Realm, said: "We know that having a clean and tidy borough is really important for our residents and we're absolutely determined to make the borough as clean as possible. 
 
"Today, Councillors and council staff came together to litter pick and tidy many of our green spaces, showing just how committed we all are to make our borough look its best."
 
Councillor Darren Rodwell, Leader of the Council added: "Lots of people already make the extra effort to keep their local street and area clean and I'd like to say a very big thank you. 
 
"We want to build on this and our new campaign is all about reaching out to people who don't realise the consequences of dumping rubbish on the street, or who don't understand that actually, a lot of their waste can be recycled.
 
"Together we want to make our borough a cleaner and safer place for everyone. Let's all do our part, let's make sure we put the right stuff in the right bins, let's not drop litter, and let's work together to keep Barking and Dagenham clean.
 
"Residents can also help by reporting fly-tips and eyesore gardens online – and while some grime crimes might take longer for us to resolve because of legal processes we have to follow, rest assured we do listen and we do take every report seriously."
In May this year, the council announced new tougher penalties for anyone caught fly-tipping or littering. It also posts regular videos of people caught dumping rubbish on its Wall of Shame to deter people and encourage others to confidentially report anyone they recognise.
  
Find out more information about the Cleaner Barking and Dagenham campaign.
 #CleanerBD