Council Leader of Barking & Dagenham joins youth charity to bring some Christmas Cheer to residents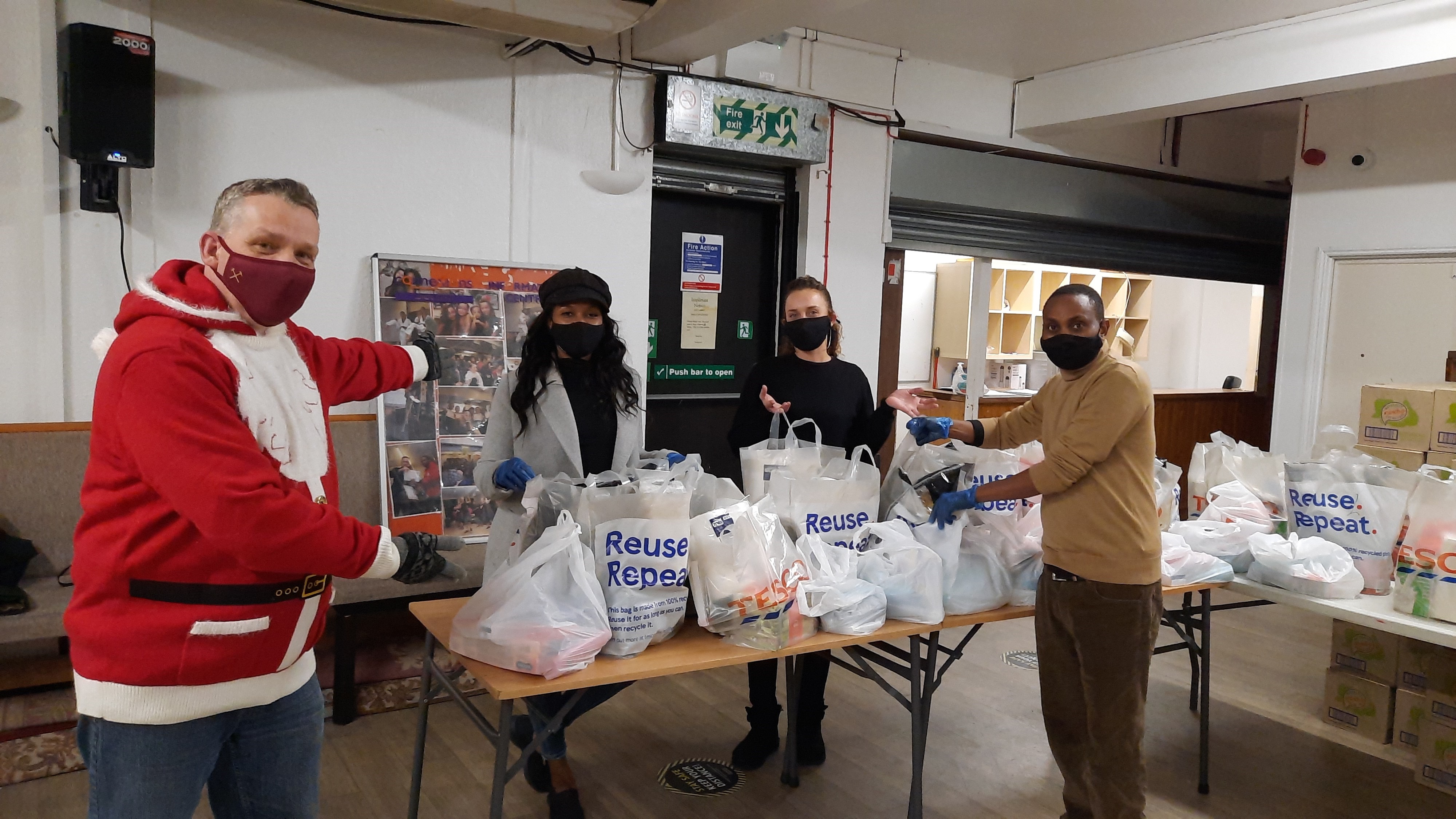 The Leader of Barking and Dagenham Council, Cllr Darren Rodwell, was on hand to help Youth League UK, a local charity working to support disadvantaged young people and their families in the borough.
 
Youth League UK launched a Christmas food distribution project for vulnerable families at risk of hunger and starvation. Cllr Rodwell, was in attendance to assist at the launch event along with Youth League UK's Programme Manager John Wainaina, at the Attik Youth and Community centre in Dagenham Heathway.
 
This project is a partnership with the council, local faith groups, the Girls Development Project, the Humdum Food Bank and various local community leaders and is part of the council's Christmas Cheer Campaign.
Youth League UK has been doing amazing work in our borough, this project will be yet another successful initiative that supports our most vulnerable residents and bring a bit of Christmas Cheer to the people of Barking and Dagenham. 
Youth League UK will deliver food parcels and essentials to families, including a hygiene pack containing PPEs, sanitisers, and masks throughout the holiday period. They will target vulnerable households at risk of hunger, members of the community centre, as well as those from the wider community.
 
Cllr Rodwell said of the initiative: "Working with local community organisations has been key to delivering some much-needed support to our vulnerable residents this Christmas. Youth League UK has been doing amazing work in our borough, this project will be yet another successful initiative that supports our most vulnerable residents and bring a bit of Christmas Cheer to the people of Barking and Dagenham."