Council set to fly the flag for St. George's Day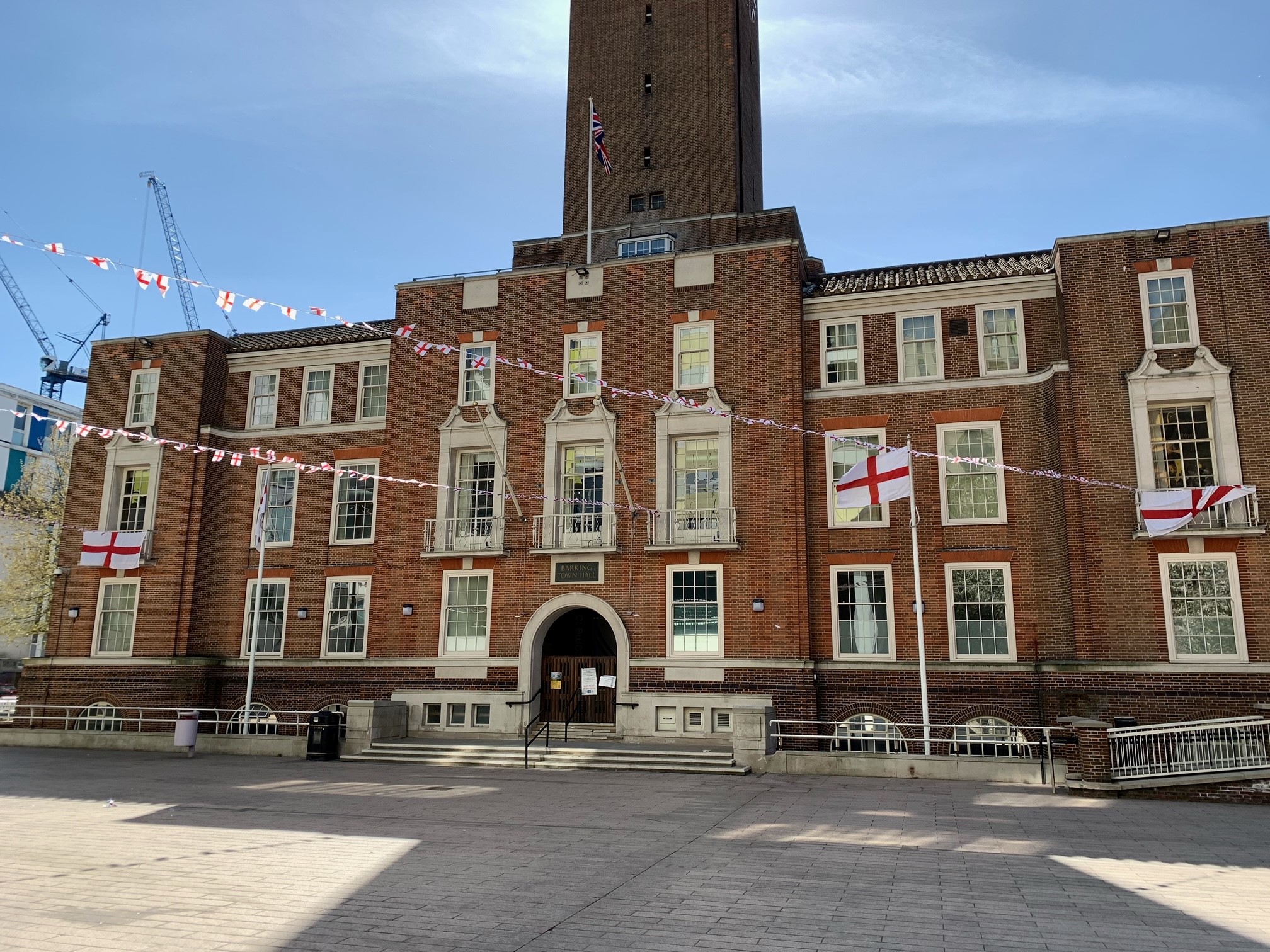 During these difficult times, Barking and Dagenham Council hopes that its residents can find inspiration in the story of St. George, a national hero who overcame the odds to make the world a better place.
 
Normally celebrations would be happening in Barking Town Square with an event to bring the community together to celebrate St. George's Day. But right now, everyone is still following government guidelines to keep each other safe.
Today we celebrate the story of St. George, England's legendary national hero. We should use today to show and share in pride in our community, and also to celebrate those national heroes who we see every day – they may be parents, children, our loved ones, or people who have worked so hard and have been on the frontline this past year.
The council will however be proudly flying the flag of St. George at Barking Town Hall and will be decorating the town square in bunting. It will also share a very special video message, featuring Leader of the Council, Cllr Darren Rodwell and Deputy Leader and Cabinet Member for Community Leadership and Engagement, Cllr Saima Ashraf, wishing residents a Happy St. George's Day.
 
The council is also asking residents to celebrate the day responsibly and follow current government guidelines as we they look forward to celebrating St. George's Day together next year.
 
Cllr Saima Ashraf said: "Today we celebrate the story of St. George, England's legendary national hero. We should use today to show and share in pride in our community, and also to celebrate those national heroes who we see every day – they may be parents, children, our loved ones, or people who have worked so hard and have been on the frontline this past year."