Council to work closely with businesses as lockdown restrictions ease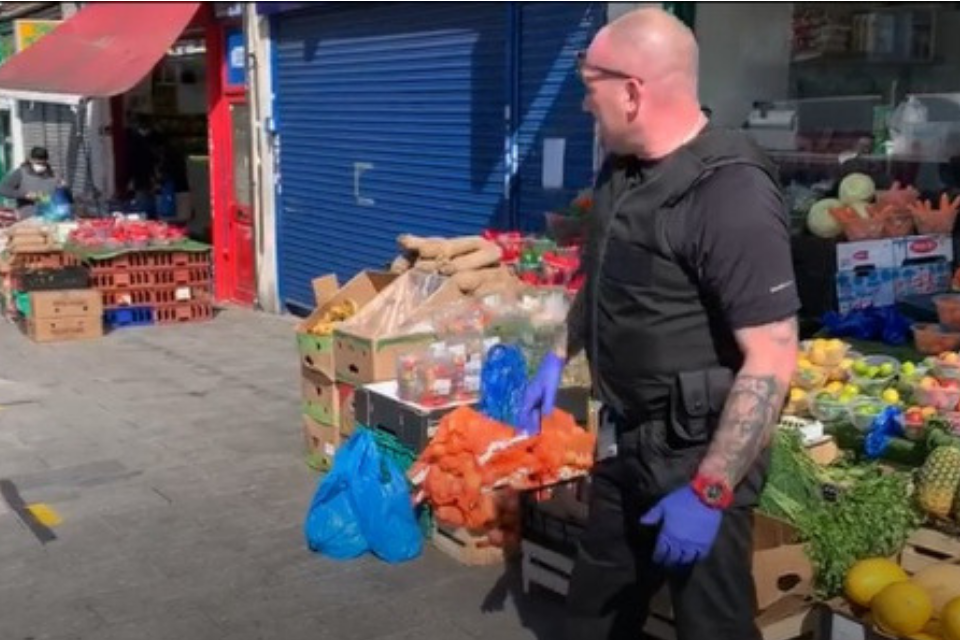 Throughout the coronavirus pandemic, Barking and Dagenham Council's enforcement team has worked alongside businesses to ensure they're following the regulations and provided advice where needed.

From Monday 12 April, non-essential shops, hairdressers, beauty salons can reopen alongside hospitality venues, such as restaurants, cafes and pubs for outside table service and the joint work between the council and business owners will continue.

The council's enforcement officers have been visiting thousands of businesses to make sure they are compliant with the rules, and as further businesses open, they will look to help them by giving advice around social distancing, providing signage for shop windows around the number of customers allowed in and the use of face coverings; and spray painting queuing markings on the floor to allow social distancing.

The council wants the local businesses to thrive when they reopen, but the safety of residents is the priority, so businesses must be operating in a Covid secure way.

For businesses that provide food and drink, they can apply for a Pavement License, which will allow them to put removeable furniture such as counters, tables and chairs on the highway adjacent to their premises to sell food and drink from and/or for customers to use.

Businesses must have taken the following actions in order to trade:

•    An up-to-date COVID-19 secure risk assessment has been carried out and appropriate mitigation measures identified to enable the safe operation of the business.
•    All staff are provided with a copy of the COVID-19 secure risk assessment and understand the measures that the business has put in place.
•    Review of licences and assess if there are any restrictions or conditions on how they are required to operate.
•    Ensure they are aware of the current Government guidance and restrictions that are applicable to their business, further information can be obtained via the government website.

During their visits, enforcement officers will be checking up on the above and ensuring that all government guidelines are followed. If businesses continue to be non-compliant, enforcement action will be taken.

Councillor Margaret Mullane, Cabinet Member for Enforcement and Community Safety said: "It's an exciting time for businesses and it's going to start to feel that we are getting back to some kind of normal. But we must remember that Covid is still here and there are still rules to follow.

"Our enforcement teams are going to continue working with businesses, providing advice and guidance where needed, so I encourage business owners to work with them and provide a safe environment for customers.

"I just want to say a huge thank you to all the businesses who have been compliant over the last year, I know how tough it has been."

If residents are concerned about a business or know of one not adhering to the rules, they can report them to the council online at www.lbbd.gov.uk/covidabuse.