Covid doesn't stop at the school gates: council urges parents to wear a face covering and social distance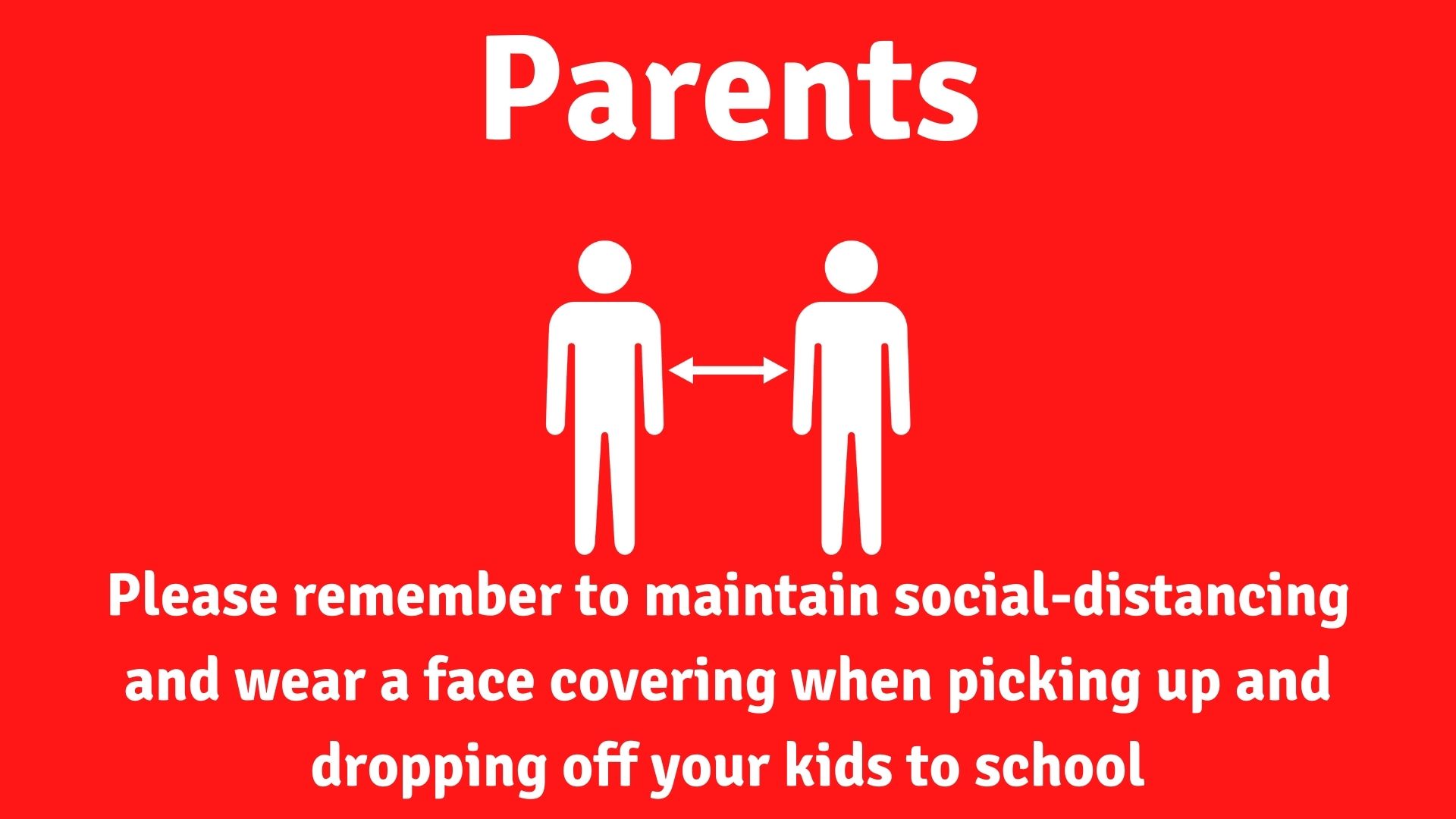 Barking and Dagenham Council is issuing an appeal to parents to set an example to youngsters by remembering to social distance and wear a face covering when dropping off or waiting to collect their children from school.
The plea comes amid growing numbers of Covid infections nationwide.
Matthew Cole, Director of Public Health for Barking and Dagenham Council, said: "Wearing a mask and social-distancing are two of our key weapons in stopping the spread of coronavirus.
"Unless they're exempt from wearing one, I encourage all parents to wear a face covering when picking up or dropping off their child."
Borough-wide school attendance in Barking and Dagenham has been over 90% since the full return of pupils at the start of September.
Parents having to social distance and wear face coverings are just some of the many safety measures being implemented at schools to protect staff, pupils and parents from coronavirus.
Other safety measures in place at schools include staggered start and finish times, freely available hand sanitisers for all staff and pupils, and one-way systems throughout schools.
Councillor Evelyn Carpenter, Cabinet Member for Educational Attainment and School Improvement, said: "I know how nice it is to have a catch-up with other parents at the school gates but we need to remember coronavirus hasn't gone away and we still need to do all we can to keep infection rates low and prevent a lockdown."
Parents are also reminded to properly self-isolate themselves and their families for the advised amount of time when they return from a country on the Government's quarantine list.