Crowdfunder UK and Trust for London launch new partnership to help benefit important local community projects in Barking and Dagenham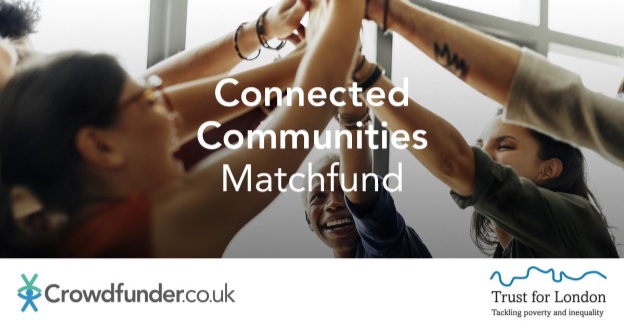 All local community and voluntary sector groups are being invited to a funding workshop on the 26 July at Barking Learning Centre.
Crowdfunder, the country's leading crowdfunding platform and Trust for London, an independent charitable foundation, have joined forces to launch the 'Connected Communities Match Fund' to help organisations and community groups in London boroughs, deliver projects which will make a difference in their local communities and to their lives.  
 
Through online crowdfunding, Trust for London will offer match funding of up to £10,000 to successful local projects. To enable applicants to reap these rewards, Crowdfunder will also be hosting a series of workshops over the summer to help interested parties prepare, promote and deliver the best possible campaigns. 
 
The fund has been made available initially with additional activity focused in Barking and Dagenham, with further funding and workshops rolling out across other boroughs later this year.
Cllr Saima Ashraf, Deputy Leader and Cabinet Member for Community Leadership and Engagement who is excited about this new prospect for local charities said: "This partnership between Crowdfunder UK and Trust for London, is such a wonderful opportunity for those who work hard at raising money for fantastic causes. Knowing that we are one of the first boroughs to benefit from this partnership, is testament to the great work our local charities do."
 
Commenting on the exciting new partnership, Jason Nuttall, Programme Director from Crowdfunder said: "Working alongside Trust for London on this innovative and creative funding initiative really demonstrates our commitment to discovering and supporting those with unique ideas and projects who need a helping hand to turn their dreams into a reality." 
 
Helal Uddin Abbas, Grants Manager at Trust for London said: "At Trust for London, we know that London community groups make real change happen through their work to improve the lives of those in their local communities. Working with Crowdfunder, The Connected Communities Match Fund will be promoted through London regional media, across our networks and alongside a social media campaign which we hope will reach and interest new developing community groups." 
 
Jason continued: "Crowdfunding is a way for individuals, businesses and charities to raise money for a project that matters to them by creating and promoting awareness for their initiative to a wide, but targeted audience of supporters. By taking part in one of our workshops, participants will learn how to plan, create and run their Crowdfunding project, hear first-hand from likeminded individuals who have had successful crowdfunding campaigns, meet potential stakeholders and the Crowdfunder UK Team to discuss their projects in more detail and get one to one coaching."
 
The Connected Communities Match Fund, Barking and Dagenham workshop will take place on 26 July at Barking Learning Centre, IG11 7NB.
For more information and to register for the workshop visit - https://www.crowdfunder.co.uk/funds/connected-communities