Dagenham man becomes Mayor of the borough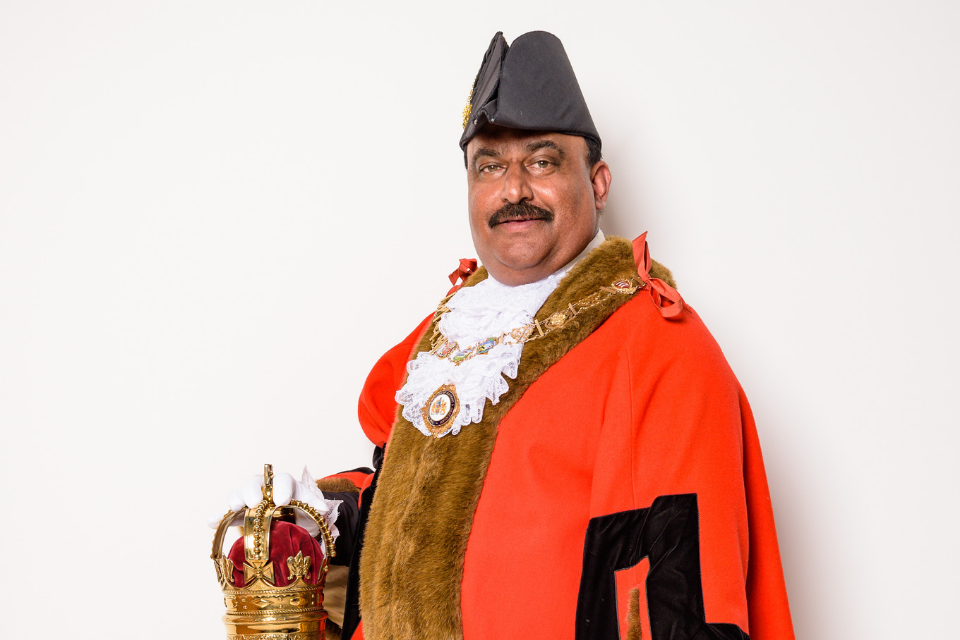 A Dagenham-born man has been bestowed the honour of being named the borough's Mayor for 2019-20.
Councillor Peter Chand took over the reins from out-going Mayor, Cllr Sanchia Alasia, at the annual ceremonial event on Friday, 17 May at Barking Town Hall.  
The 53-year-old, who is a governor at Dagenham Park School, also announced the two charities that he will be fundraising for throughout the year – Dagenham United and Independent Living Agency. 
Cllr Chand's family moved to the borough from India in 1956, and the River Ward representative said he hopes to use his Mayoral year to promote Barking and Dagenham's rich and diverse background, as well as shine a light on disability.
The new Mayor said: "I'm a Dagenham-born man and I'm proud to say so. While we may not all look the same or speak the same language, we all have the ability to respect each other and recognise that our differences are our strengths. 
"I hope during my time as Mayor I can encourage people to get involved in their local community and learn to appreciate the unique tapestry we have in our borough."
A keen charity fundraiser, Cllr Chand has previously run three London marathons and taken part in a 12-hour karate marathon. 
His wife, sister and son will accompany him during his tenure.