Dagenham school children honour war heroes with beautiful handmade displays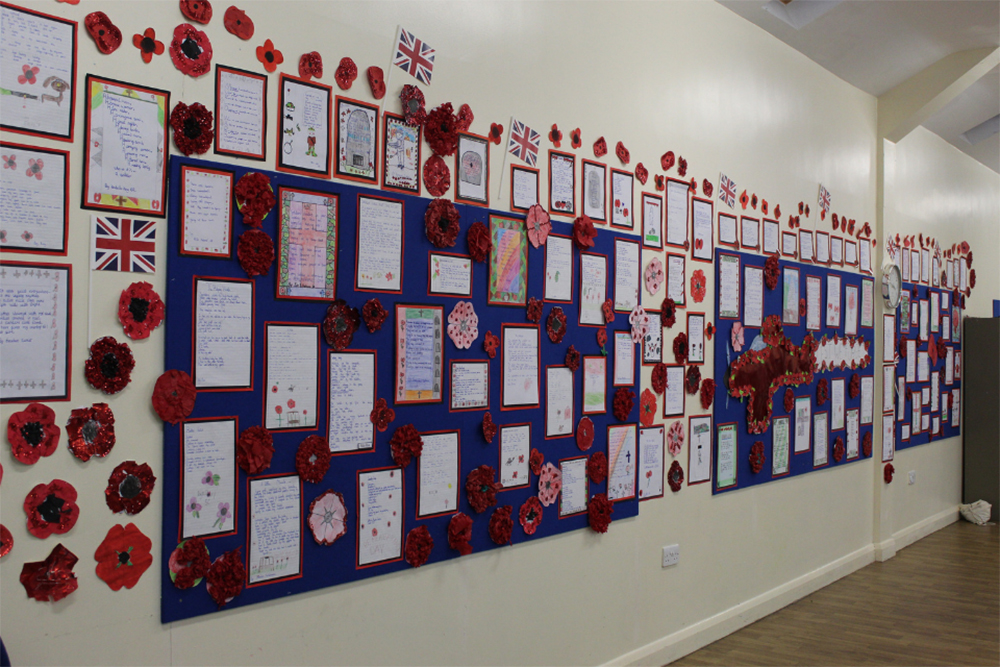 Students of Rush Green Primary School in Dagenham showed their respect for the fallen by putting together a series of remembrance displays around their school.
The whole school got involved in creating the displays, with pupils from Years 5 and 6 providing poems and other writings about the war.
Staff and students held a two minutes' silence on Monday 11 November to mark Armistice Day and, later, parents were invited into the school to view the children's work.
Simon Abeledo, Headteacher of Rush Green Primary School, said: "Our children are learning about the sacrifices that have been made to safeguard the principles and beliefs that make up our way of life and how lessons can be learnt from history.
"We held a two minutes' silence to remember all of those that died for our country and we thought about the families that lost loved ones."
Displays at the school included handmade poppies on the walls, as well as a handmade sign on the school gates with the message "Lest We Forget".
Nine in ten Barking and Dagenham schools are rated 'Good' or 'Outstanding' by Ofsted.