Dagenham school launches Elite Sports Squad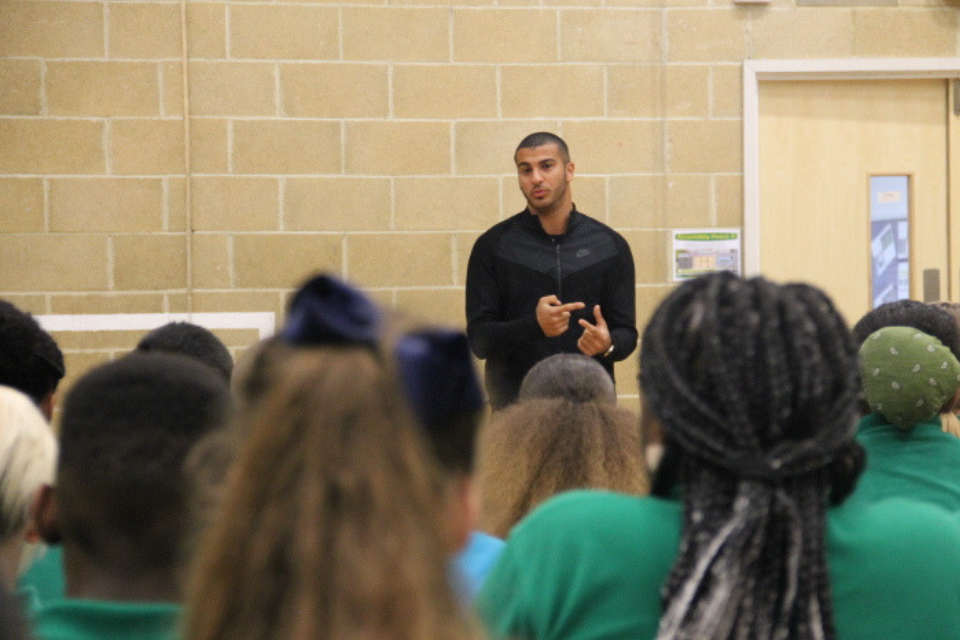 A number of pupils from Sydney Russell School have been selected to be part of their first ever Elite Sports Squad and were congratulated by GB athlete Adam Gemili. 
Students have been selected based on displaying their high levels of sporting talent and commitment to the extra-curricular programme, competing for two sports teams over a year.
During the launch event, the students completed a variety of fitness tests and were all given an individual plan which will incorporate fitness sessions and areas to enable them to develop into elite athletes.
After a presentation by the Principal, Ms Davis and PE teachers Miss Maxwell-Jones and Mrs Bourne, Gemili spoke about what it takes to become an elite athlete and his journey in sport. 
On his visit to the school, the GB star said: "The students at Sydney Russell were fantastic. They are so lucky to have just a brilliant sports initiative to be a part of and to help them drive forward with their sport. 
"They all worked so hard and displayed such levels of confidence throughout the day, they have such bright futures ahead of them. It was brilliant to talk to them and see the sporting talent on display, good luck to all involved."
Janis Davies, Principal of Sydney Russell School said: "It was great to meet Adam Gemili and listen to him inspire our students.  
"Adam worked closely with our elite sports squad who are our students who not only have tremendous sporting ability but the dedication, commitment and attitude that makes us proud to have them as ambassadors for our school"
Councillor Evelyn Carpenter, Cabinet Member for Educational Attainment and School Improvement said: "It is important for young people to keep active and it is great to see that these young people will become ambassadors for the rest of the school.
"I would like to congratulate them all for being selected and hope other young people follow in their footsteps."