Dumped! Caught! Fined!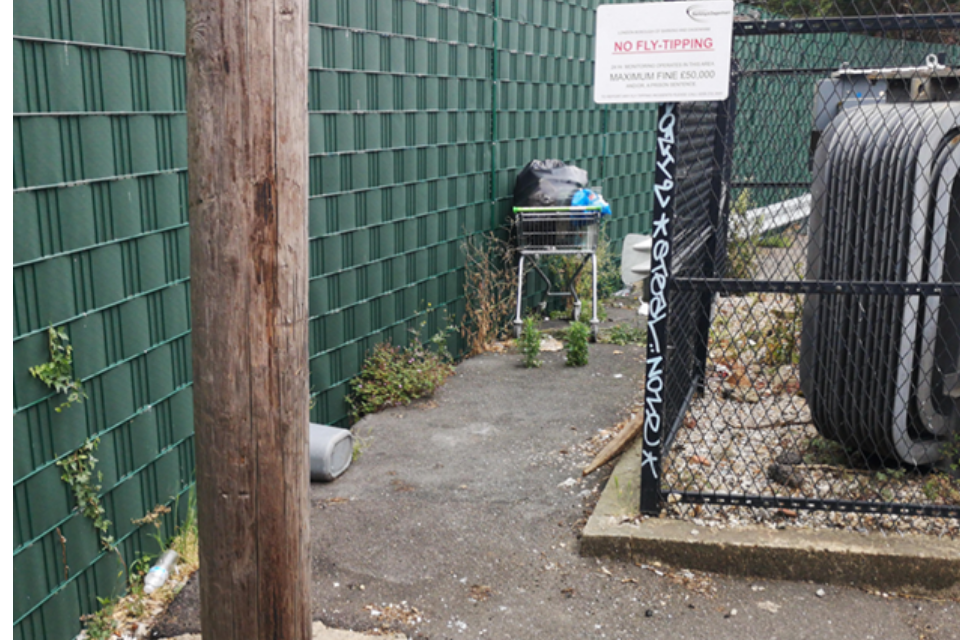 Two fly tippers from Dagenham have been caught by council enforcement officers and fined £400 for the offence.
Following numerous complaints from residents about rubbish being dumped in the alleyway from Oval Road South, Dagenham to the Mill House Social Club carpark, an investigation was set up by street enforcement and street cleansing officers to catch the perpetrators.
During the investigation, it became apparent that there was a recurring theme of shopping trolleys being used to transport the rubbish to the location, but there was no physical evidence to trace where the rubbish was coming from. That was until the early hours of Saturday 6 June, when CCTV cameras captured images of two males transporting black bags of rubbish down the alleyway and returning empty handed. 
From the evidence gathered, street enforcement officers paid a visit to a nearby property, identified the two perpetrators and issued them both with £400 Fixed Penalty Notices for the offence. 
Councillor Margaret Mullane, Cabinet Member for Enforcement and Community Safety said: "One thing we won't stand for in our borough is people who think it is okay to turn our streets in to a massive dumping ground. That's why we will continue to investigate and prosecute anyone who is caught fly tipping.
"However, we need to work together to catch these perpetrators, so if you do see someone fly tipping or you know of a fly tip, please report it to the council. With your help, our award winning Wall of Shame CCTV Appeal and the work of our enforcement officers, we will stop them and catch them."
If the two offenders fail to pay their fines, they will be prosecuted and risk receiving a criminal record and a maximum fine, which is unlimited.
If you have evidence of someone fly tipping, please report them to grimecrime@lbbd.gov.uk or if you have seen a fly tip, report it online here.