East London council and police team up for day of action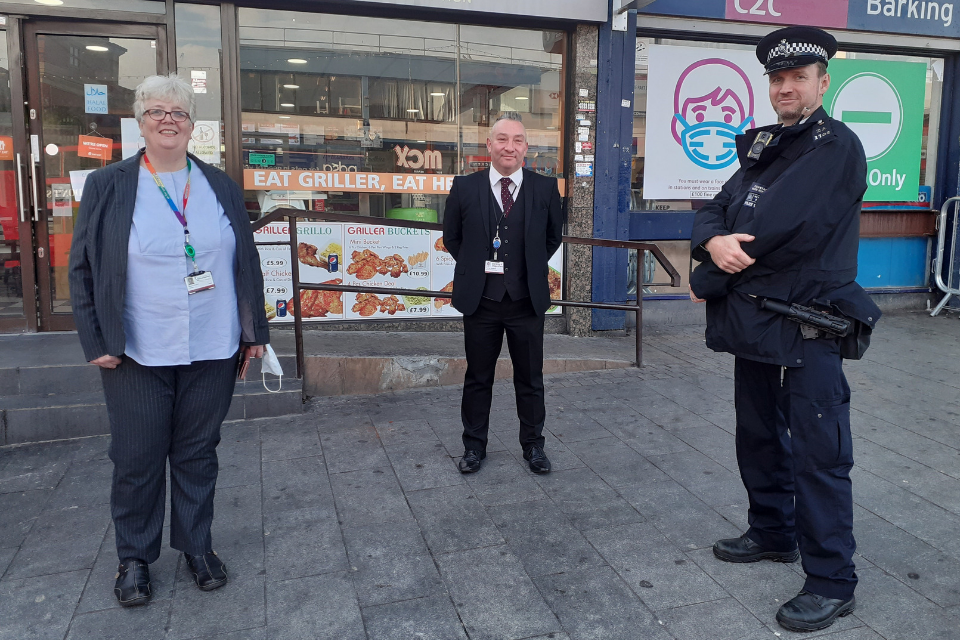 Officers from Barking and Dagenham Council and the Crime and Enforcement Police Taskforce partnered up earlier this week for a day of action in Barking to address a number of issues.
The planned operation, which took place on Tuesday 20 October, saw council and police officers conduct a weapons sweep, visit businesses in responseto COVID-19, engage with people sleeping rough and carried out a general patrol of Barking Town Centre.
The weapons sweep saw both sets of officers patrol the ShoeZone alleyway, through London Road Car Park, round to the Job Centre and back round to Ripple Road. During the sweep, one knife was recovered and two hotspot locations were identified for drug paraphernalia.
In the council's continued effort to work with businesses during the coronavirus pandemic, 25 businesses were visited to ensure they were following government guidelines. Two businesses were visited after intelligence was received that staff were not wearing masks, eight to ensure the premises were COVID secure and 15 to make sure QR codes were being displayed. Of the 25 businesses visited, only four needed to be advised on the regulations and warned to become compliant.
Councillor Margaret Mullane, Cabinet Member for Enforcement and Community Safety, who joined the day of action, said: "This was a really productive day and it was fantastic to see the council and police working together to combat such important issues.
"Days of action like this one are also really important as it sends a strong message out to residents and shows that we are working hard to make the borough a safe and nice place to live."
The day of action also saw two fixed penalty notices issued for breaching the Public Space Protection Order of street drinking after the offenders refused to discard of their alcohol.