East London council and shops work together to beat coronavirus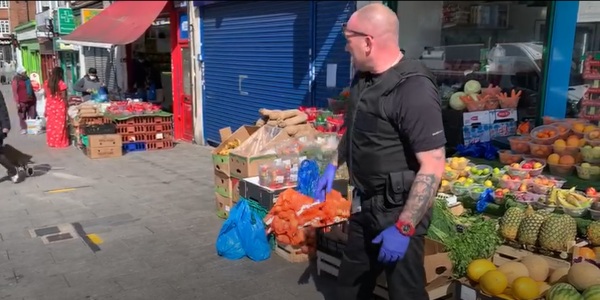 Enforcement officers in Barking and Dagenham have been working alongside shops across the borough to help stop the spread of coronavirus, with 28 shops voluntarily closing their doors after being given advice.  
In the fight to beat the spread of the virus, enforcement officers have also been working with shops across the borough to make sure they're following the government's guidance on social distancing by issuing posters explaining the two metres rule and to only allow a certain amount of people in at a time. In total 178 local shops have co-operated and taken on the advice and have established clear separation markings and displaying posters explaining the guidance.  
However, some shops still haven't played by the rules and enforcement officers have so far issued prohibition notices to 27 shops requiring them to either close, or if they're cafés, to remove all seating and operate as takeaways only.   
Councillor Margaret Mullane, Cabinet Member for Enforcement and Community Safety said: "I would like to say a huge thank  you to all of the local shop owners for working with us to ensure that we're doing everything we can to beat this deadly virus.  I know there are plenty of people out there who wouldn't have coped without their local shops.  
"However, there are still some shop owners that are not working with us and continue to break the rules. I sincerely urge you to be compliant and work with us to get through this."   
Shops face the risk of prosecution and unlimited fines if they persistently or will fully ignore the requirement to close.  
If residents know of any businesses that are open when they should be closed, they can report them to www.lbbd.gov.uk/covidabuse.