East London council goes greener with electric cars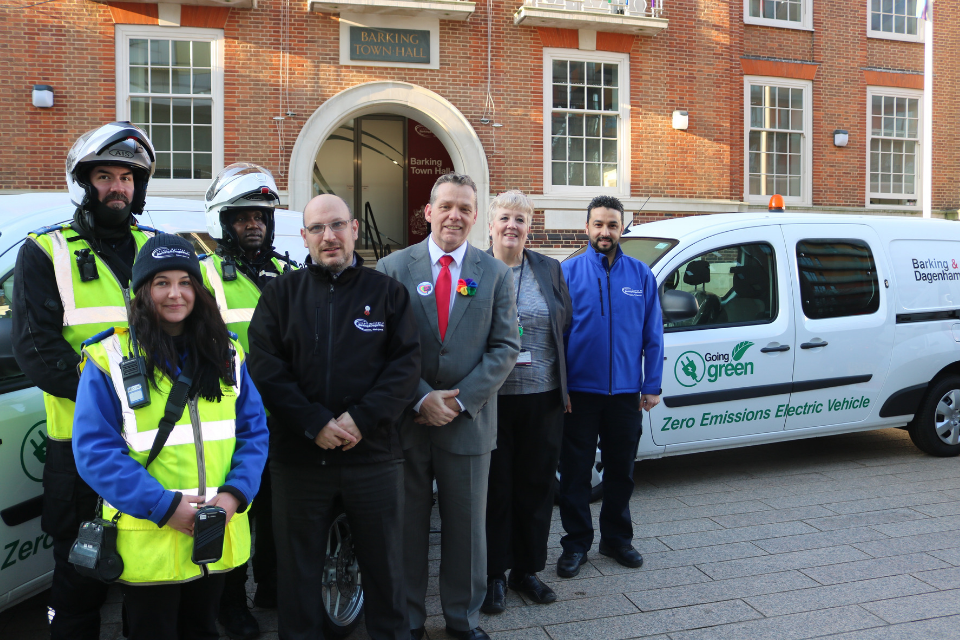 Barking and Dagenham Council's ambition to be the 'green capital of the Capital' took another step as the council's parking service took delivery of new electric cars as part of its commitment to reduce vehicle emissions in the borough.
Last year, the council introduced charges to encourage motorists to ditch gas guzzling vehicles and move to more environmentally friendly means of transport. 
To support its commitment to making the borough cleaner, the council has bought three all-electric Renault Kango Crew vans, which produce zero emissions and will be hitting it's streets soon.
Parking Enforcement Officers will be using the vehicles for day-to-day enforcement of parking restrictions and for the maintenance of lines, signs and pay and display machines.
The vans can travel more than 100 miles on a single charge, meaning the new zero emission vehicles will cut down on fuel costs. Electrical charging points have been installed to the rear of Barking Town Hall and there are currently around 20 publicly available charge points for electric vehicles across the borough.
The new vans are not only good for the environment, they also provide substantial savings to the council in terms of maintenance and fuel costs of approximately £11,000 per year.
Councillor Margaret Mullane, Cabinet Member for Enforcement and Community Safety said: "We all want to make Barking and Dagenham a cleaner place to live and that includes the air that we breath. Just last week the council's Assembly declared a climate emergency – outlining our ambitious plans to become carbon neutral by 2030.
"We know that we can make a start by looking at how the council's fleet contribute to air quality and making the switch, as we have done, to using electric vehicles where possible – especially as it can save in costs in the long run too"
The council has also invested in nine new enforcement bikes, which also have significantly less emissions than the previous bikes used.
There are currently around 50 publicly available charge points for electric vehicles across the borough.