East London council launches hard-hitting campaign in an attempt to curb youth violence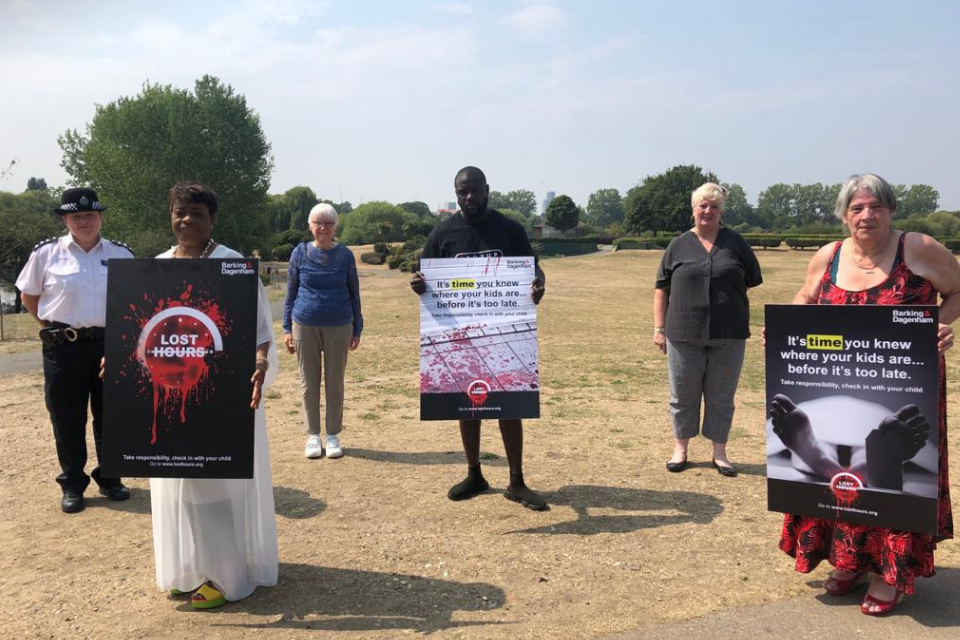 Barking and Dagenham Council launches campaign to address youth violence, after a spike in incidents across the capital in recent years.
The campaign, called Lost Hours, will see the council tackling the issue head on and speaking to parents directly, urging them to take more responsibility for their children by asking them where they are, before it's too late.
As well as targeting parents through an advertising campaign on buses, bus stops and train stations, the Lost Hours campaign centres on a hard-hitting film, featuring the voices of local people who have each been affected in their own way by youth violence, including parents who have tragically lost children. The film is produced and directed by up and coming east London film maker, Nathan Miller, who was keen to get involved in the project. "As soon as I was asked, I wanted to get involved because the subject is very relevant," he said.
"Growing up in east London, I've seen the effects of knife crime and youth violence and I want to play my part in trying to stop it."
The film features a young person who has been through the youth justice system for a violent crime, the owner of a boxing charity who aims to guide young people off the streets and two parents who have lost children to knife crime, including Peter Chesney whose daughter Jodie was tragically stabbed and killed in March 2019.
Like the whole of London, Barking and Dagenham has seen an increase in youth violence in recent years and like its residents, the council has had enough. In the last two years, the borough has seen 67 registered knife attacks where a young person was injured and 1,794 robberies of personal property by a young person.  
Data from the Crime and Disorder Strategic Assessment shows in Barking and Dagenham, there is generally an increase in youth violence between the hours of 3pm and 9pm (a peak at 3pm), when young people finish school and parents get home from work – hence the name of the campaign, Lost Hours. However, with lockdown easing and the summer holidays in full swing, there will be more young people on the streets and the risk of a peak in anti-social behaviour, so the council is focussing on all hours and wants parents to take an active role and check in on their children regularly.
Councillor Maureen Worby, Cabinet Member for Social Care and Health Integration said: "There is no hiding away from the fact that youth violence is getting worse, not just in Barking and Dagenham but across the whole of London.
"However, we can only tackle it locally. We all need to work together to beat this worrying issue and this includes parents making sure they know where their children really are and what they are up to. 
"Every young person has a parent or a guardian who is responsible for them and we are asking you to work with us now to stop this continuous issue of youth violence."
The campaign has also received backing from the police and Chief Inspector Lisa Butterfield, Neighbourhoods & Partnership Lead East Area said: "Youth violence is a problem across the whole of London and I am really pleased to see that Barking and Dagenham Council are trying to tackle the issue head on by speaking directly to parents.
"The Lost Hours campaign is very hard-hitting but unfortunately it's what is needed for some parents to take notice and start realising that this is happening on their doorstep and that their child could be involved.
"Your local police service fully support the campaign and hope we do start to see a real change."
Councillor Margaret Mullane, Cabinet Member for Enforcement and Community Safety said: "Every person's life is precious, but especially that of a young person. Unfortunately, there are too many young people being killed by another young person across London.
"We want this to stop in Barking and Dagenham and we need everyone to step up and work together to make sure our young people don't feel that being in gangs and taking part in violence is the way forward."
For more information and to see the film, head to the Lost Hours website.