East London council takes on extra Covid Marshals to keep residents safe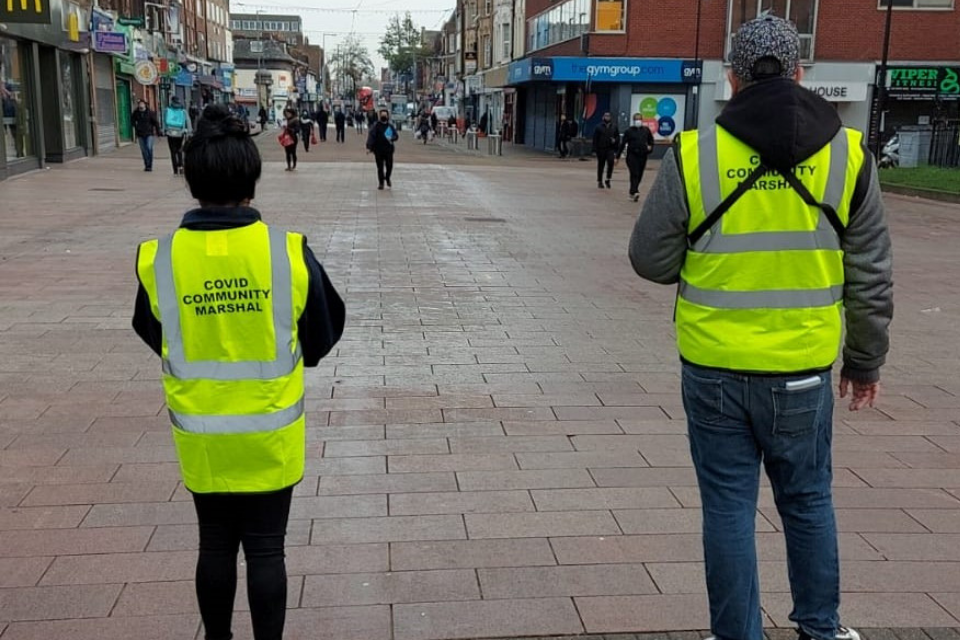 The country is now back in a national lockdown due to a rise in coronavirus cases and Barking and Dagenham Council is determined more than ever to keep all residents safe, so that's why they have brought in more Covid Marshals.
Since early November, Covid Marshals have been patrolling high footfall areas in the borough offering advice and guidance to businesses and residents on staying safe, obeying the rules and acting responsibly during the pandemic, including providing information on social distancing and wearing face coverings.
The council now has a total of eight Covid Marshals who are also supporting the council's enforcement officers with:

•    Monitoring the number of people visiting essential shops to ensure social distancing
•    Ensuring signage is visible and correctly positioned in business premises 
•    Managing queues in public spaces
•    Explaining coronavirus restrictions in detail to people
•    Distributing public information material and guidance where appropriate 
Councillor Margaret Mullane, Cabinet member for Enforcement and Community Safety said: "It's now more important than ever that we continue to follow the coronavirus guidelines. None of us want to be in lockdown, but the more people who follow the rules, the quicker we will be out of this awful situation.
"We're determined to continue to keep you safe and that's why our Covid Marshals are so important to ensure everyone understands what the rules are and what they should or shouldn't be doing. If you see a Covid Marshal and you have a question, please do ask them as they're there to help."
Covid Marshals are out in the borough providing guidance to residents and businesses, however they don't have any enforcement powers and will report any concerns to the enforcement team and police where necessary.
To find out more about the rules visit the government website and if you see anyone not playing by the rules you can report them on our website.