East London council thanks kindhearted people for their donations to its most vulnerable residents over Christmas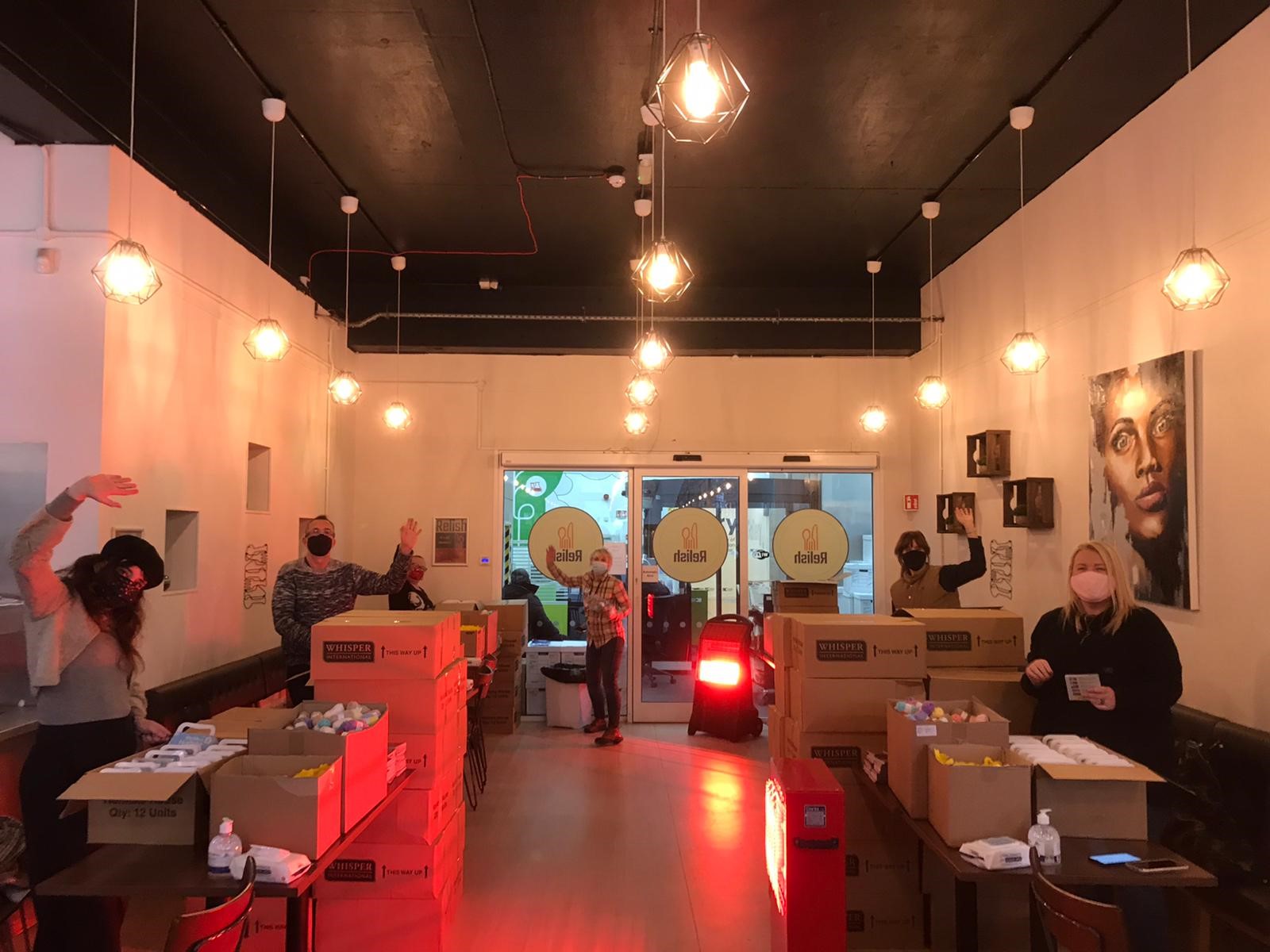 Barking and Dagenham Council worked with its voluntary organisations and local companies to bring some 'Christmas Cheer' to the borough, in what was a difficult time for people especially over Christmas. With residents affected by the Covid-19 pandemic in one way or another, the council wanted to put a smile back on people's faces and help those who need it most.
The council's 'Christmas Cheer' campaign was about providing hope, reconnecting people who might not be able to see each other and supporting people who needed a bit of help over the festive period. 
 
A big element of the campaign was a fundraising appeal. People and businesses were able to make cash and gift donations to help local vulnerable people and families to have a better Christmas. The council raised a whopping £28,700, which was donated by residents, council staff, local councillors and organisations such as West Ham United FC, Hackman Capital, McLaren Developers, Mulalley Construction and many more. These valuable funds went to support isolated and sheltered residents and to food banks to support residents over the festive period and also towards supporting Christmas activity in local care homes.
The council also received 1,400 donated gifts from residents and organisations including, West Ham United FC, Time FM, Dagenham & Redbridge FC, Banford Rugby Club and The Cornerhouse Project. These gifts were distributed in time for Christmas to homeless shelters, community food clubs and local nurseries.
To everyone who got involved and made a donation, I thank you on behalf of Council. Thanks to you, the tough situation facing many people was a little bit better than it would otherwise have been.
Food hampers which included a craft making kit or food vouchers were distributed to pupils who attend schools in the borough who receive free school meals, organised in partnership with the Barking and Dagenham Trading Partnership.
Over the Christmas period, the council also held online festive events which included a family fun event called 'Barking Mad about Christmas' and a festive sing-along and carol service, in partnership with local churches in Dagenham. Both of which were well received and reached thousands of people in the comfort of their own homes. With the help of the Citizens' Alliance Network they also showcased some of the fantastic Christmas lights in the borough, with an online interactive map, highlighting some of the displays by residents on our One Borough Voice website.
 
The Leader of the Council, Cllr Darren Rodwell said: "Whether you are of faith or not, Christmas is about getting together with loved ones was obviously things were very different this time. 
 
"It goes without saying, 2020 was a difficult year, but together as a community we brought Christmas Cheer to Barking and Dagenham. To everyone who got involved and made a donation, I thank you on behalf of Council. Thanks to you, the tough situation facing many people was a little bit better than it would otherwise have been."
 
Deputy Leader and Cabinet Member for Community Leadership and Engagement, Cllr Saima Ashraf said: "Barking and Dagenham has a proud tradition of community spirit, and of people, no matter how little they have, helping each other out and I want to thank everyone for their tremendous generosity. I'm so proud to live in a borough where we look out for one another and help those who might go without."