East London council to get tough on businesses not following coronavirus rules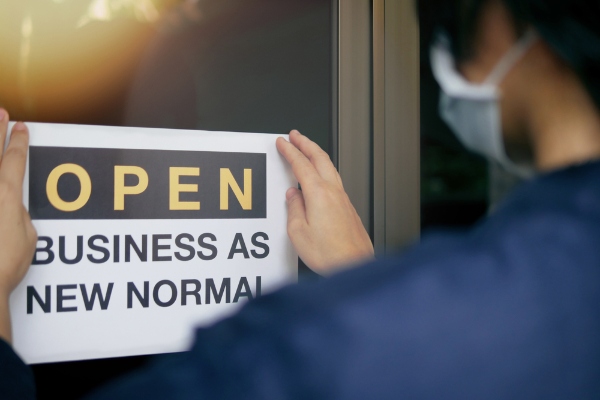 Lockdown will be easing further on Saturday (4 July) with pubs, restaurants, hairdressers and others opening their doors for business and enforcement officers from Barking and Dagenham Council and the police will be working closely with them to ensure they're following government guidance. 
The new rules will now allow people to meet in groups of up to two households (with support bubbles counting as one) in any location – public or private, indoors or outdoors. People can also meet up to six people from different households outside as long as they're following social distancing guidelines. 
To ensure that businesses are following the rules, the council has pulled together a team of enforcement officers to go round with the police checking that businesses are being compliant and making their environments safe for customers and staff.
If a business is found not to be complying, enforcement officers will firstly offer advice on what needs to be done, but if nothing changes, the council will be able to issue a Prohibition Notice under the Health and Safety Act and will review the premises license under the Licensing Act 2003, which could ultimately mean the business could be closed for a period of time
Councillor Margaret Mullane, Cabinet Member for Enforcement and Community Safety said: "Lockdown might be easing and life is getting closer to normality, but we still have to be careful. These businesses play a massive part in the borough, and ensuring that they are following the government's advice and helping to stop the spread of the virus is extremely important.
"Throughout the pandemic, we have worked closely with shops and businesses and we will continue to do so, however, if we feel action needs to be taken, we will do so. 
"With pubs and restaurants in particular reopening, there will be concerns about people behaving responsibly and I would really urge everyone to do so. Easing restrictions depends upon it."
Businesses that choose to re-open will be responsible for ensuring that their premises are 'Covid-secure' and they will be required to conduct and implement a risk assessment, which considers the safety of their staff and customers. The government has issued full guidance online.
The latest relaxation of rules does not extend to premises such as night-clubs, theatres, indoor gyms and premises providing beauty treatments where there is still considered to be the potential for a high risk of transmission. 
If a resident believes somewhere is open that should be closed or isn't following government guidance, they can report it online.