East London school completes £23 million building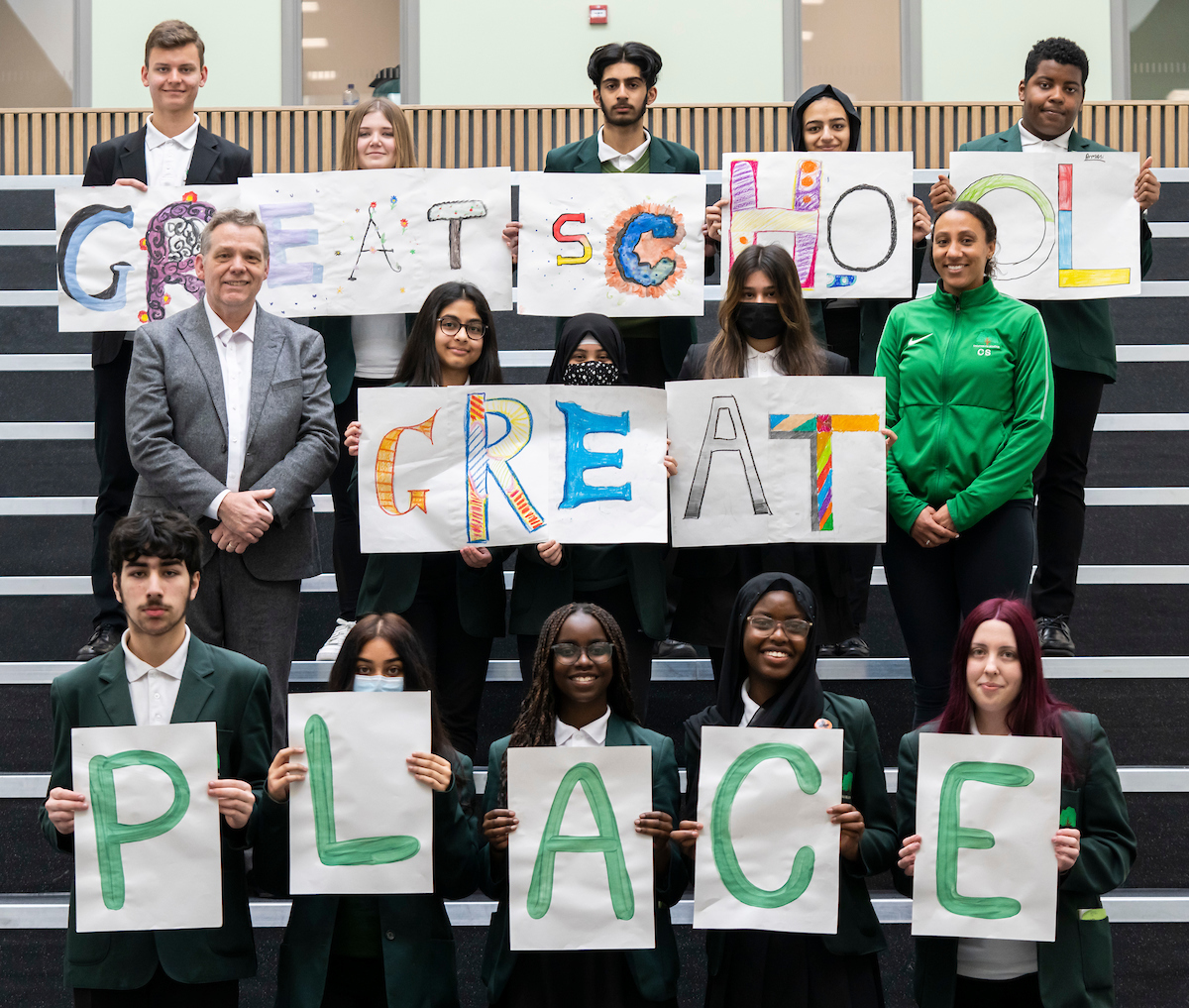 Students at Greatfields School in Barking moved into a new £23 million building this week as the final stage of building the school was completed.
The huge new building, funded by the Department for Education (DfE) and Barking and Dagenham Council, covers 10,000 square metres and includes 50 new classrooms, a hall, a library, and office and administration space. 
Councillor Darren Rodwell, Leader of the Council, and Councillor Evelyn Carpenter, Cabinet Member for Educational Attainment and School Improvement, visited the school in the heart of the Gascoigne estate. They met headteacher Richard Paul and students who helped design a 'meanwhile park' as part of an engagement project run by Be First, the council's regeneration company. 
Building a new Gascoigne is not just about bricks and mortar – it's about hearts and minds. 
Councillor Rodwell said: "It's fantastic to see the final stages of Greatfields secondary school completed and a real pleasure to meet the students.
"Building a new Gascoigne is not just about bricks and mortar – it's about hearts and minds. 
"It's about bringing in ideas from everyone, young and old and it's how we build a better neighbourhood for all."
Headteacher, Richard Paul, added: "We are absolutely delighted to have moved into this fantastic new building, and there is a sense of pride amongst staff, students and parents that we have such a wonderful building in the heart of the community. 
"The new facilities will give our young people access to opportunities they have not previously had, including a state-of-the-art library, sports hall, dance and drama studios, and we look forward to welcoming the community to share these facilities with us."
The school, rated 'Good' by Ofsted, will eventually accommodate 1,800 students, including 300 in the sixth form. 
Councillor Evelyn Carpenter said: "I'm delighted to see students making the most of these fantastic new facilities.
"I was amazed by the talented Year 11 dance students, who were practising a dance they'd choreographed themselves for their final exam in the brand-new dance studios." 
Nine in ten schools in Barking and Dagenham are rated 'Good' or 'Outstanding' by Ofsted.