East London school joins top language programme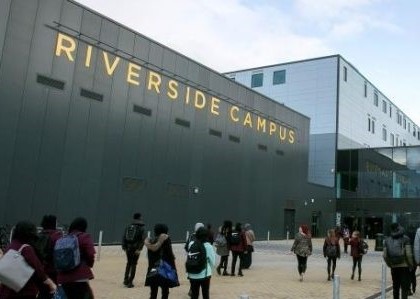 Riverside School in Barking has started the new academic year with an exciting enrolment to the Mandarin Excellence Programme (MEP). 
Delivered by the UCL Institute and the British Council, The Department for Education's Mandarin Excellence Programme has helped over 7,000 pupils in England get on track to become fluent in Mandarin Chinese since 2016. 
Acceptance to the programme has been a long-standing goal for the school. It has invested heavily in maximising the number of students who study a language at all phases.
The school's commitment to the programme requires staff to provide eight hours of Chinese teaching and learning a week, including at least four hours in the classroom. Pupils will also have options to learn after school and take part in self-study and intensive study.
Director of Languages at Riverside School, Laura Moseley, is near to completing a three-year Confucius Institute course in Mandarin – a sign of the staff's commitment to introducing the language to the curriculum. The school has also appointed a language teacher whose first degree is in Mandarin. 
Andy Roberts, Headteacher of Riverside School, said: "We believe it is a fundamental right for all learners to have the opportunity to learn a language and an essential curriculum experience.
"We are delighted to be at the stage of our development where we can introduce a second language at scale.
"We're confident the students who study two languages will achieve very well in their examinations, but perhaps, more importantly, will thrive from the wealth of rich cultural experiences and future opportunities this enables them."

Students at Riverside School enjoyed the opportunity to speak and write in Mandarin Chinese when students from Bejing Capital Normal High School spent three days visiting in 2019. 
Mandarin is the most widely spoken language globally, recognised as a valuable skill for young people in the UK to acquire. Research by the British Council found that Mandarin is the second most important foreign language for the UK's influence on the global stage, and 77 per cent of British business leaders surveyed in 2018 said that speaking Mandarin gives school leavers a career advantage. 
Councillor Evelyn Carpenter, Cabinet Member for Educational Attainment and School Improvement, said: "This is incredibly exciting news for Riverside School.
"I applaud the efforts of the staff to secure acceptance onto the programme. 
"It's a brilliant opportunity for students to develop some important skills that will help them in future endeavours."