Fly tippers beware! Rubbish dumpers caught on camera in CCTV Appeal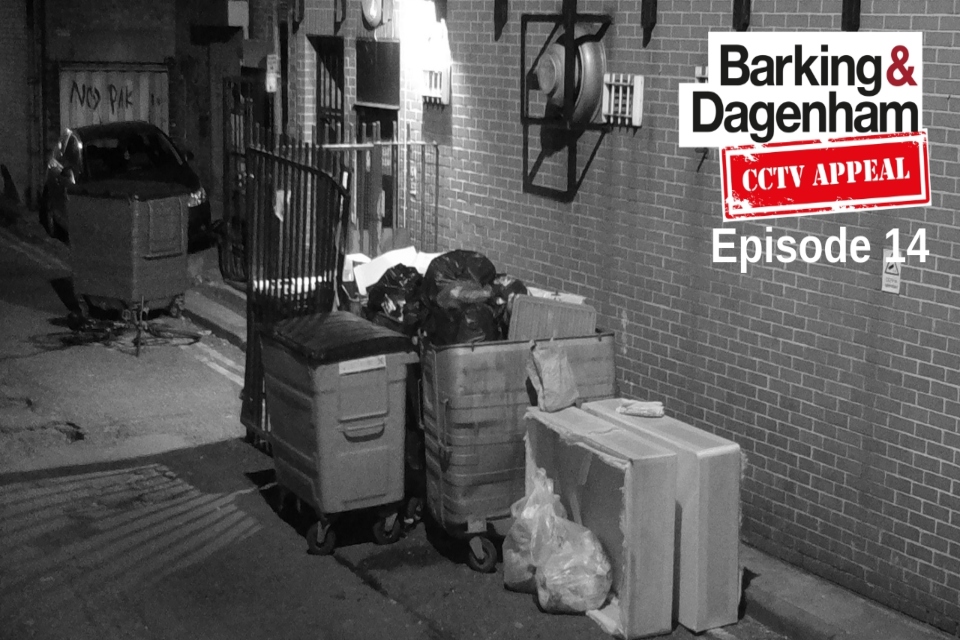 Barking and Dagenham Council's battle against grime crime continues with the release of the fourteenth CCTV Appeal film.
The video series catches people who are illegally dumping rubbish in the borough. The latest episode shows people brazenly dumping fridges, mattresses, umbrellas and even a boiler in different locations across the borough. 
"Following a letter drop in hotspot areas, three fly-tippers have been caught and fined in the last month." 
Councillor Margaret Mullane, Cabinet Member for Enforcement and Community Safety said: "There's absolutely no excuse to dump rubbish on our streets and we're working really hard to catch and prosecute people who fly-tip in Barking and Dagenham.  Fly-tipping is a criminal offence, it can be dangerous and it spoils local neighbourhoods. We're calling on residents to continue to work with us to crack down on enviro-crime. If you recognise an offender, please get in touch in confidence: email us at grimecrime@lbbd.gov.uk or call 020 8724 8898.
"Our CCTV Appeal films are just one of the many ways we catch people who dump rubbish in the borough. We also send letters with photos of local fly tippers to nearby homes, to spread the word to anyone that's not following our online series. 
"Following a recent letter drop in hotspot areas, three fly-tippers have been caught and fined in the last month. That's thanks to residents who've had enough and are anonymously reporting anyone they recognise.  Working together, we're cleaning up our borough."
Report it 
Residents can help us keep streets clean by reporting fly-tipping using our online form