From primary school to university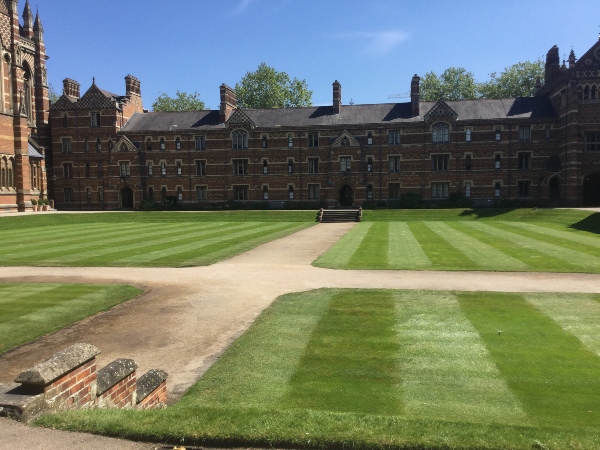 Children from Grafton Primary School added a few years to their age as they spent the day at Keble College, Oxford University.
On arrival, the 40 Year 5 children were split into three groups and taken on a tour of the university including the main college building, dining hall, library and student accommodation. 
During the visit, the children spoke to several university students who reassured them that it is possible for them to study there if they aimed high enough and applied themselves in the correct way.
All of the children really enjoyed their time at the university and were positive about the experience: 
"I really liked all the green space and how students can study peacefully in their own time" said Zaara.
Mamra added: "I really liked the fact students can meet regularly with their tutors to discuss anything they do not understand".
On the visit and plans to visit other universities around the country, Headteacher Martin Nicholson said: The Governing Body and teaching staff at Grafton Primary School passionately believe that all our children should have the highest possible aspirations for their future education. 
"The visit to Keble College was an excellent opportunity for our children to see exactly what they can achieve. We are looking forward to visiting two other universities in the autumn term with the remaining Year 5 children."
Councillor Evelyn Carpenter, Cabinet Member for Educational Attainment and School Improvement said: "It looked like the children had a wonderful time at the university and I am really pleased that they were inspired for the future.
"Trips like these are great for the children as it shows what they can achieve if they work hard."