Grime Scene Investigation: Council unveils fly-tipping stickers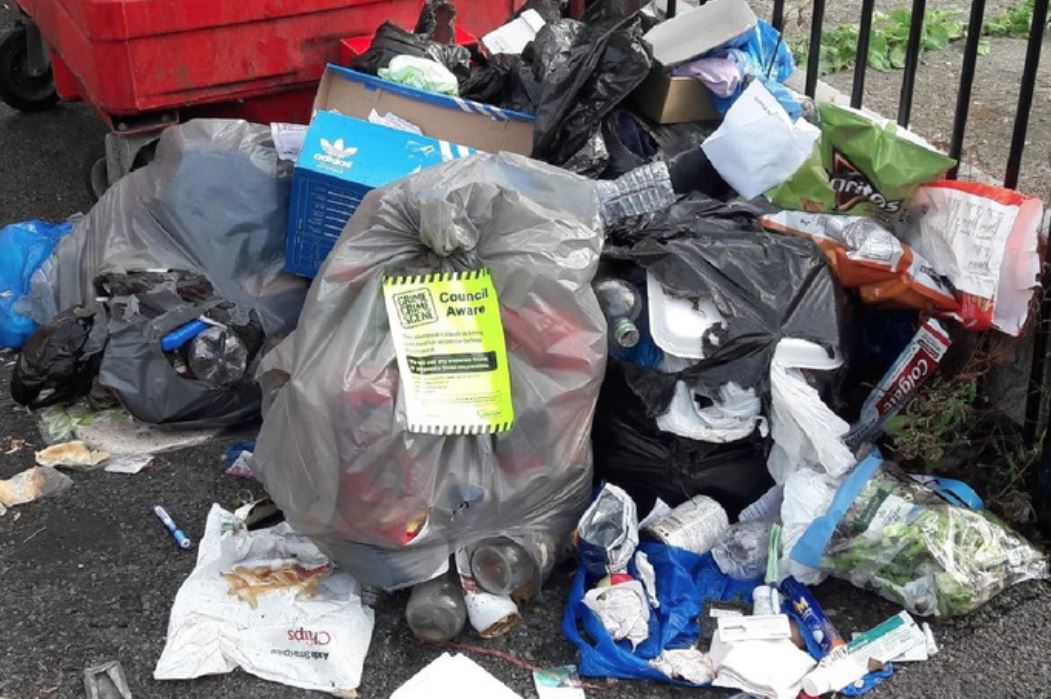 Barking and Dagenham council has introduced new stickers that will be applied to illegally dumped rubbish in the latest clampdown on grime crime.
As well as appealing for witnesses, the fluorescent yellow labels will act as a way of showing members of the public the fly-tipping is being dealt with – and reduce the number of duplicated reports the council receives.
The eight-week trial, which launched on 1 October, will also involve council officers investigating discarded rubbish for evidence to try and identify where it has come from. Just hours after the scheme launched, council enforcement officers had identified an offender and issued a fine after several bags of rubbish were found dumped by bins on Longbridge Road in Barking.
Fly-tipping costs the council, and ultimately the taxpayer, thousands of pounds each year
Councillor Margaret Mullane, Cabinet Member for Enforcement and Community Safety, said: "Fly-tipping costs the council, and ultimately the taxpayer, thousands of pounds each year and we have a simple message for the offenders: we won't stand for it and we will catch you.
"We believe people should be able to feel proud of where they live, and that is why we are determined to try everything we can to catch the culprits causing misery for our residents."
It is estimated the illegal dumping of rubbish cost the council more than £380,000 last year.
Fly-tipping is a criminal offence, and anyone caught can be fined or even face imprisonment under the Environmental Protection Act 1990.
Councillor Syed Ghani, Cabinet Member for Public Realm, said: "It doesn't matter if it is a bin bag or an old mattress, the fact is, it is still fly-tipping and it is unacceptable.
"Don't be involved in grime crime, help keep our streets clean by disposing of your rubbish correctly."
This is the latest tool used by the council to tackle fly-tipping in Barking and Dagenham, and follows the launch of a fortnightly CCTV Appeal, which uses real footage to ask residents to help identify the offenders.