Hasan Ozcan remembered at community memorial event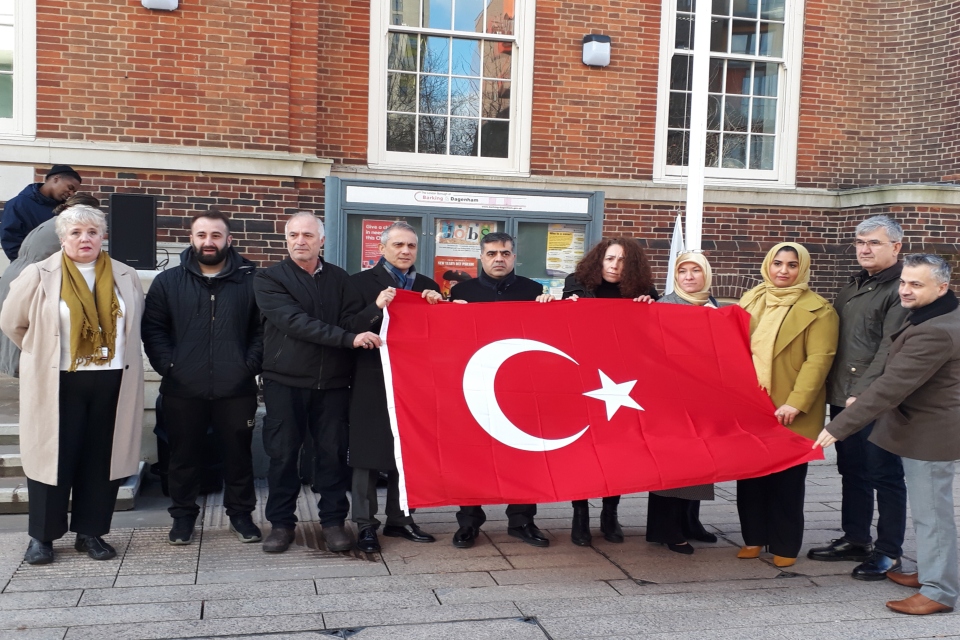 Hasan Ozcan was remembered today (Monday 11 February 2019) at a memorial ceremony led by his family and friends at Barking Town Hall.
Over 80 people attended the memorial event for Hasan who was fatally stabbed on 3 February 2018. The event included a Turkish flag raising ceremony and a speech from the Turkish Ambassador. 
"Hasan's death was a tragic loss, and our hearts are with his family and friends"
Councillor Saima Ashraf, Deputy Leader and Cabinet Member for Community Leadership and Engagement said: "Hasan's death was a tragic loss, and our hearts are with his family and friends. All parents want to keep their children safe and out of harm's way. Losing a child in such tragic circumstances is so difficult.
"From this heart-breaking event, Hasan's family and the Turkish community have shown incredible determination to stop knife crime and other violence from taking place. We share this determination with them. 
"Hasan's family have also recently opened a weekend school in Barking in his memory, which brings a ray of hope for the future. We all wish for peace and harmony in our communities."
Umit Yalcin, the Turkish Ambassador said: "Thank you to Barking and Dagenham Council for hosting this ceremony, it is a kind gesture to the Turkish community. We must continue to protect our young peoples' lives and also protect their hopes for the future."
Barking and Dagenham Council recently hosted London's first tri-borough Serious Violence Summit bringing together key partners and local communities to tackle violent crime.