Inspirational trip gives Barking students an insight into architecture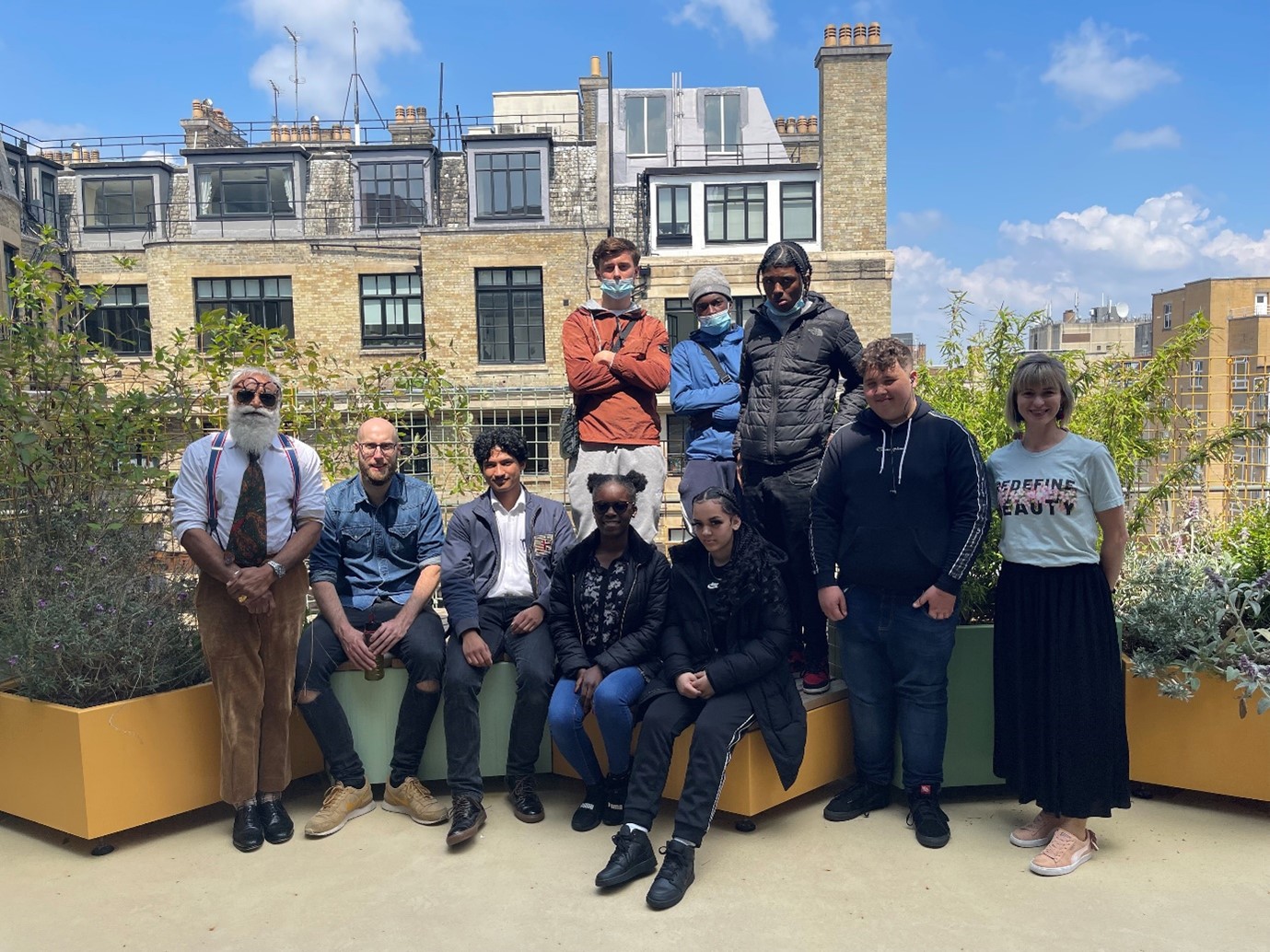 A visit to the Royal Institute of British Architects (RIBA) in central London has inspired students at Mayesbrook Park School in Barking.

Students learned more about architecture during the fantastic trip and even created their own designs for construction on a larger scale in Regent's Park this autumn.

Mayesbrook Park teamed up with RIBA, London Metropolitan University and POoR Collective (which works to develop communities by empowering young people) as part of a collaborative architectural programme. 

The young people started their day with a tour around RIBA's prestigious headquarters and used virtual-reality headsets to experience an immersive walk through the history of architecture. They then relished the opportunity to learn paper-modelling techniques and create 3D models.
"It's so important that young people have the experiences and opportunities to learn about the wonderful career pathways that are available to them."

Annie Blackmore, Executive Headteacher at Mayesbrook Park School, said: "We are immensely grateful to all at London Met, RIBA and POoR for all their support.

"They have helped us to challenge and extend our pupils' horizons through this amazing project.
"I can't wait to see their designs built in Regent's Park later on this year!"

The school's curriculum lead for Maths, Suresh Singh, added: "The project has helped our students identify possible routes into higher education in the arts, architecture and beyond."

Some of the group were inspired to consider architecture as a future career. One of the students who attended the trip, named Nicky, said: "I have shared my ideas with my dad who runs his own pipe fitting company, the architects helped me apply my maths and design so it can become a real-life project.

"I love this project, and I want to pursue a career in architecture."

Councillor Carpenter, Cabinet Member for School Improvement and Educational Attainment, said: "This was a truly inspirational visit for the young people at Mayesbrook Park.

"It's so important that young people have the experiences and opportunities to learn about the wonderful career pathways that are available to them."