Last chance to have your say on proposed Central Park redevelopment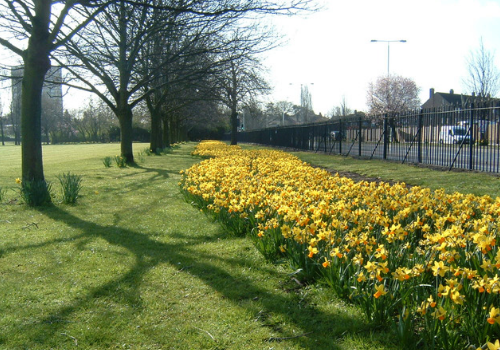 Barking and Dagenham residents will get one last chance to have their say on the proposed redevelopment of Central Park, with CU London hosting a final consultation event on Wednesday 13 February.
The council approved the £1.1 million revamp of Dagenham's Central Park in October 2018, which will include a new adventure play track, a BMX track for toddlers and investment in Dagenham Rugby Club's clubhouse worth around £200,000.
After initial consultations in November, residents will have another opportunity to find out more about the proposals or raise any concerns about the development.
The event is taking place at 7pm on Wednesday 13 February at CU London, after which the scheme will be submitted for planning approval and to the Environment Agency.

"We are committed to investing in all of our parks for the benefit of all"
Councillor Saima Ashraf, Deputy Leader and Cabinet Member for Community Leadership and Engagement, is encouraging residents to have their say:
"We want the proposed redevelopment of Central Park to be something that benefits all our residents, so if you have any queries or concerns, then now is the time to air them," she said.
"This consultation event is important for us to understand people's thoughts on an exciting development for the borough, so I hope that everyone wishing to have their say heads down to CU London on Wednesday 13 February. We are committed to investing in all of our parks for the benefit of all."