Local businesses receive responsible retailer accreditation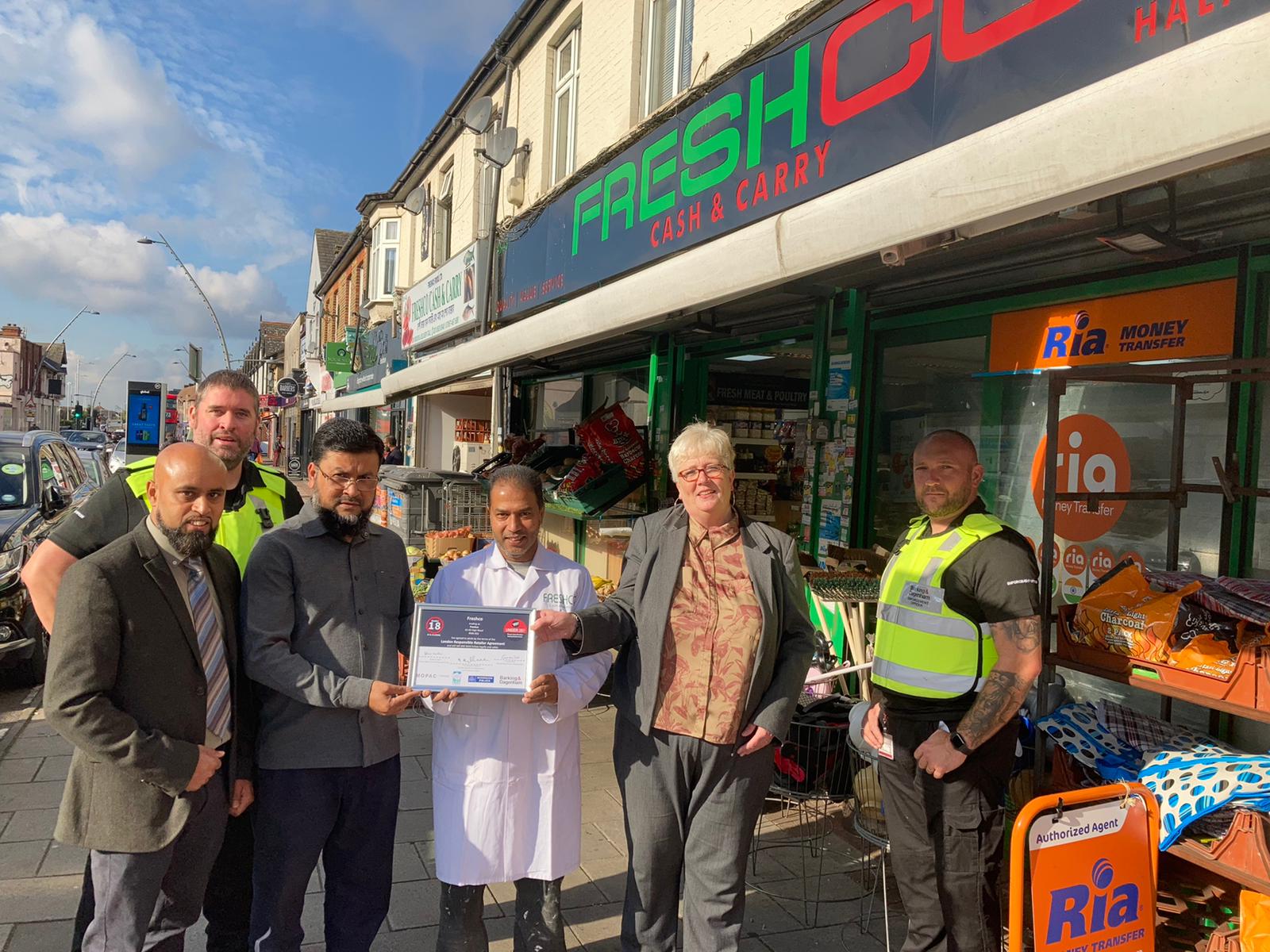 Several businesses in Barking and Dagenham have been presented with certificates to show that they have agreed to abide by the terms of the London Responsible Retailer Agreement and will sell and store knives legally and safely. 

14 businesses originally signed up to the agreement earlier this year but following test purchases set by the council's Trading Standards officers, three businesses failed.

The purpose of the agreement is to promote the responsible selling of knives and to prevent people under the age of 18 from acquiring them.
The council's Trading Standards Service is encouraging all businesses that sell knives and other bladed items to refresh their staff training records and make sure that they:
1.    Assess the age of the buyer
2.    Challenge anyone they think is under 25 and ask for an ID
3.    Check the ID carefully to ensure the customer is over 18
Officers are also asking business owners to update their shop layout, so knives are kept out of sight from young people.

Councillor Margaret Mullane, Cabinet Member for Enforcement and Community Safety presented one of the certificates to Freshco Cash and Carry in Chadwell Heath and said: "We're determined to reduce knife crime in Barking and Dagenham and local shops and businesses will play a massive part in helping us do this by ensuring that they're selling knives or other items that could be used as weapons responsibly.

"I'm pleased that some businesses have signed up, but I would really like all businesses to get involved and help keep our young people safe."

The London-wide initiative is part of the shared commitment of the Mayor's Office for Policing & Crime (MOPAC), the Metropolitan Police Service and London Trading Standards to help reduce and prevent knife-related crime in London.

The council's Trading Standards Service operate a 'zero-tolerance' approach on underage sales of age-restricted products such as knives, alcohol and tobacco.

The certificates have been issued as part of London Trading Standards Week, which the council is marking this week. Read more on the council website.