Local entrepreneurs invited to secure stall at new Barking Makers Market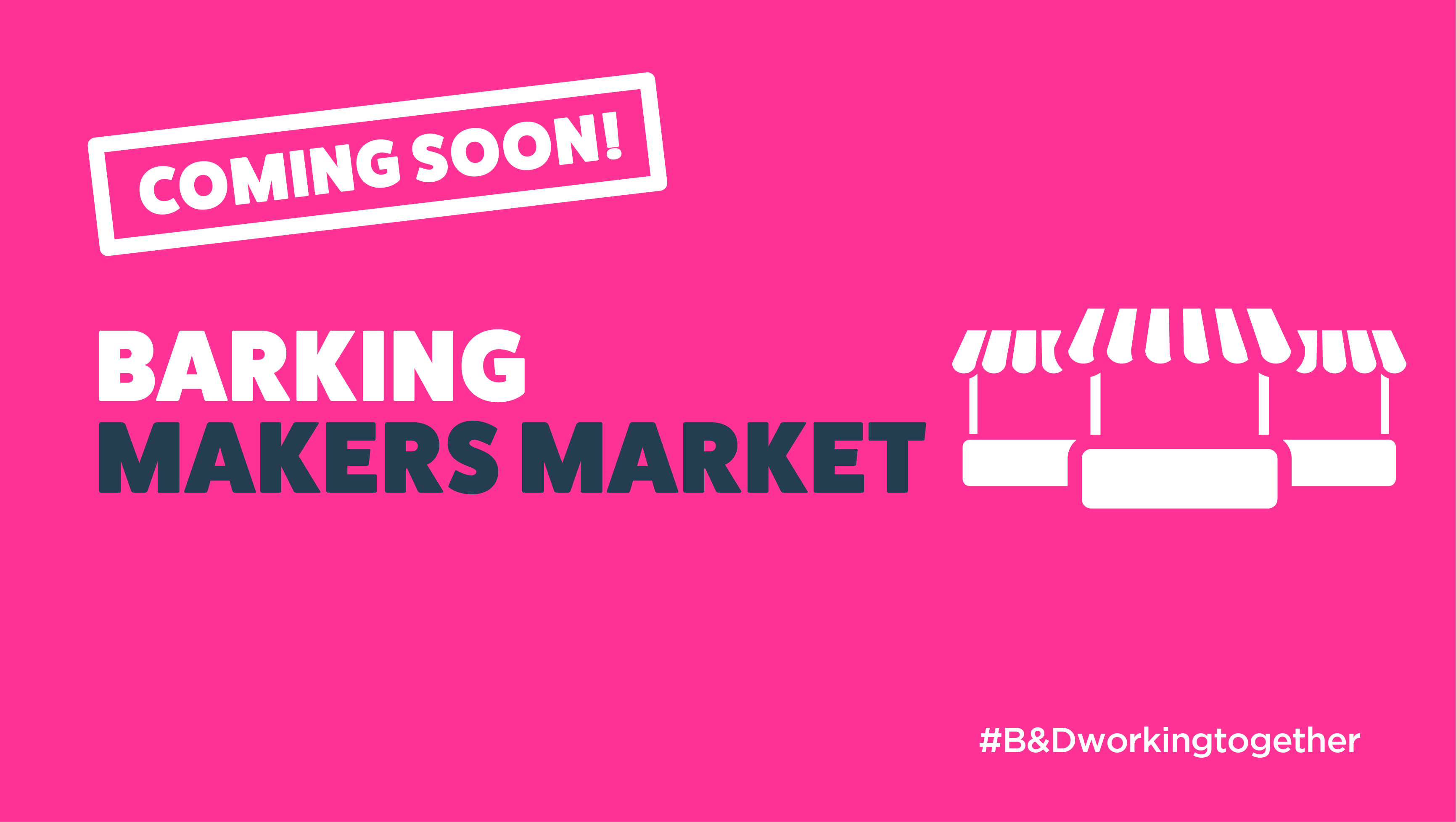 Barking and Dagenham Council is calling on local entrepreneurs and those who would like to try their hand at market trading to step forward and secure a stall at the new Summer Barking Makers Market.
To celebrate and encourage new business ideas and skills the Council plans to expand the market into the Town Square area, providing the opportunity for local traders to make the most of Barking Town Centre, test the local market and promote their products.
The expansion will welcome around 27 new market stall traders as part of a 'Makers Market', supported by the government's Reopening High Streets Safely Fund, on eight Tuesdays and Saturdays from Tuesday 22 June, subject to government Covid guidance.
The markets will operate under Covid-safe guidelines and are part of the council's plans to encourage people to return to the town centre safely.
Last year the council launched B&D Working Together, a campaign to support residents hit hard by the impact of the pandemic into training, upskilling and employment opportunities, while also offering support to local businesses.
While Barking Town Centre already has a strong market tradition, the introduction of the Makers Market will pave the way for new business ideas from individuals, groups or community organisations to take part in this exciting new opportunity and promote their products and services.
Councillor Cameron Geddes, Cabinet Member for Regeneration and Social Housing, said: "We know that our buzzing marketplace in the heart of Barking Town Centre is loved and used by many of our residents. While the past year has been a tough one for many, including local market traders, this is a great opportunity not only for new traders to step forward and secure a stall, but also a great way to make available an even larger selection of products and services on our doorsteps."
Councillor Sade Bright, Cabinet Member for Employment, Skills and Aspirations, said: "We're so pleased to be expanding the market further, providing an opportunity for traders - old and new - to secure a stall and promote their products. It's no secret that the pandemic has hit local businesses and traders hard, so we're pleased to be able to take forward this exciting market expansion for the summer period – a breath of fresh air and another reason to visit the town centre, see what's on offer and continue to support our local businesses."
Those interested in securing a stall are encouraged to find out more and register their interest at www.lbbd.gov.uk/barking-makers-market.
Businesses in retail, hospitality or leisure are also encouraged to sign up to a free bespoke Recovery Programme, in partnership with the Barking Enterprise Centre, offering a range of support over a 6 – 12 month period. The programme includes the development of a business recovery plan, identifying sources of additional funding, plus one-to-one support with an experienced business coach. More information can be found at https://beccic.co.uk/recoveryprogramme/