Local parents' group celebrates after receiving over £9k from the National Lottery to help local families in lockdown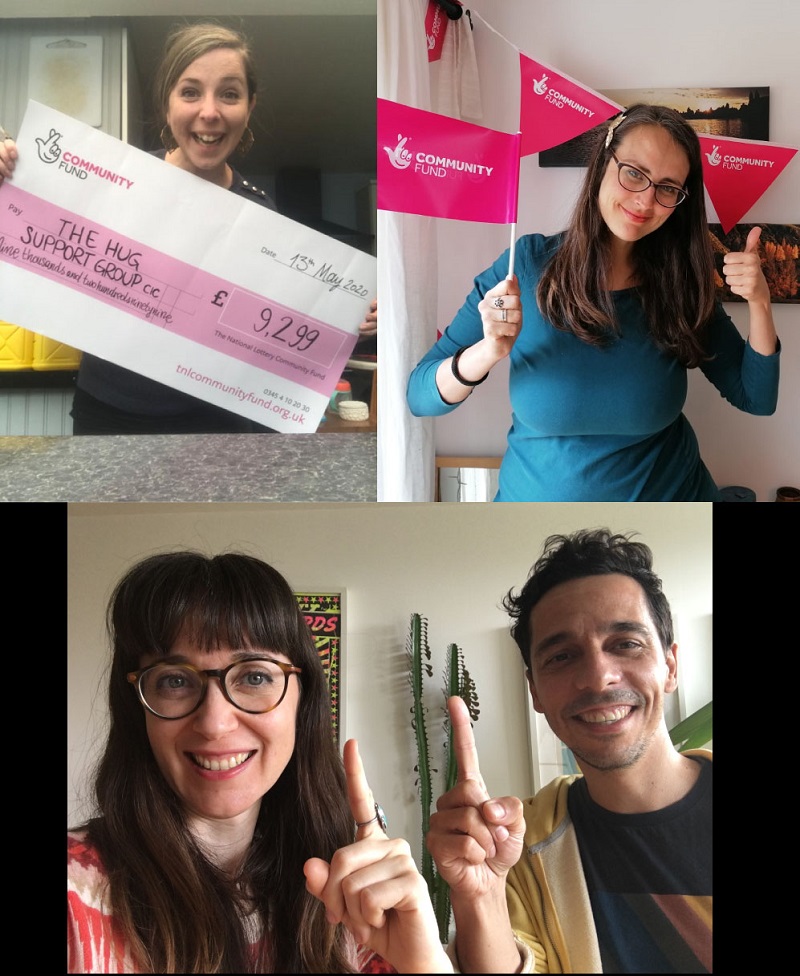 Local community group, The Hug Support Group in Barking, is celebrating after being awarded over £9k in National Lottery Community funding to support its work with parents during the Covid-19 Pandemic.
 
The Hug Support Group is a community interest company and has been running since 2019 at the Gascoigne Children Centre. It was founded by Dr. Valeria Giannuzzi, a researcher who specialised in clinical and community psychology, after becoming a mother herself and is also a volunteer with the council. Dr Giannuzzi and her colleague Almudena Segura, community facilitator and special need assistant teacher, created The Hug - a safe space for parents where they provide emotional and practical support, events, and signpost to various services.
It is wonderful that local organisations are being recognised for the great work they are doing in our borough. Whether through volunteering or working with staff in one of our children's centres, the award is testament to the difference the Hug Support Group is making in the local community. 
The group will use the grant to run a website called World at Home, together with Deep Lemon, a web design and development company, where they will offer simple, straightforward and parent-tested ideas for activities and tips for things to do at home with kids. They will also resume the weekly sessions that they were running at the Children's Centre by offering them online. These sessions are great for parents to exchange tips, to vent and to find a community where they feel understood and accepted.
Thanks to the funding, parents will be able to keep receiving support through video chat sessions and the website resources.
Councillor Sade Bright, Cabinet Member for Employment, Skills and Aspiration, said: "It is wonderful that local organisations are being recognised for the great work they are doing in our borough. Whether through volunteering or working with staff in one of our children's centres, the award is testament to the difference the Hug Support Group is making in the local community."
Valeria Giannuzzi and Almudena Segura, founders of The Hug, said: "We are honoured to have gained the trust from so many families who rely on us for support. We are delighted that the National Lottery Community Fund has recognised our work. Now, thanks to National Lottery players we will continue helping families in this incredibly challenging time. Community and mental health support are key in the wellbeing of families at all times, but especially with the lockdown with all its consequences."
In order to join The Hug sessions, residents can email: thehugbarking@gmail.com or check out their Facebook page The Hug Support Group CIC