Shock as driver caught with Blue Badge of deceased child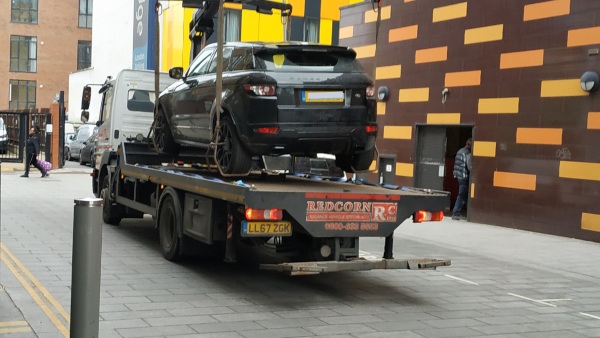 The driver of a Range Rover has been caught out by council enforcement officers for illegally using a Blue Badge meant for residents with disabilities - worse still the badge belonged to a young child who has since unfortunately passed away. 
On Thursday 30 January, enforcement officers from the council were investigating a vehicle parked in the Town Centre with a Blue Badge in a permit bay on Clockhouse Avenue, Barking. 
Following checks of the badge, the investigations revealed it was issued by Westminster Council and enforcement officers were further shocked to discover the badge belonged to a 10-year-old child who had passed away. The badge had been reported stolen and was no longer active.
Following the discovery, officers immediately contacted the council's vehicle removal contractor and had the car taken to the car compound for the driver to collect. 
Before collecting the vehicle, the driver had to surrender the Blue Badge, pay for the removal of vehicle £200 and the outstanding parking tickets £385. 
The driver also faces prosecution for the illegal use of the badge and could receive a fine of up to £1000 as well as a criminal record. 
Councillor Margaret Mullane, Cabinet Member for Enforcement and Community Safety said: "For someone to be prepared to go quite so low in order to try and get around the parking restrictions is despicable and they deserve to be named and shamed as well as end up with a criminal record.
"This is something that we will not tolerate in Barking and Dagenham and I would like to thank the council enforcement officers for responding so quickly to the complaint and catching the individual in the act."