Stinking grubby garden costs Dagenham woman over £1,500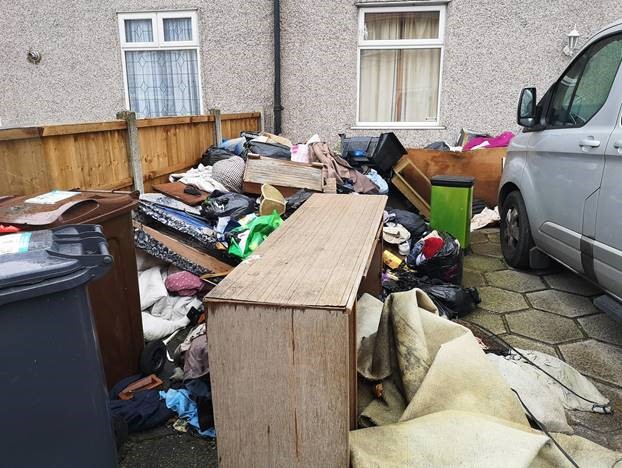 A Dagenham woman has been ordered to pay more than £1,500 for failing to clear a grubby garden strewn with rubbish. 

Barking and Dagenham Council had received a number of complaints from neighbours about the smell coming from the household waste, which littered the front garden of Patricia Newell's home on Treswell Road. 

When enforcement officers visited her home in September 2019, the smell was so bad an abatement notice was issued ordering the stinking rubbish, which included black bin bags, furniture, and furnishings, be removed within seven days. 

Newell failed to adhere to the legal notice and made no attempt to clear up the mess, resulting in the council doing it for her in November 2019. The resulting cost – £335.69 – was sent to Newell to settle within seven days, but that too was ignored. 

At the hearing on Tuesday, 9 February at Barkingside Magistrates Court, which Newell did not attend, she was found guilty under Section 80 of the Environmental Protection Act 1990 and ordered to pay £1,541.87 in fines, costs and a victim surcharge. 

Councillor Margaret Mullane, Cabinet Member for Enforcement and Community Safety said: "People are at the heart of our community and while overwhelmingly our residents are respectful of each other, there are the odd instances of people acting selfishly which impacts others.

"Leaving putrid smelling rubbish in your garden is quite clearly not acceptable behaviour and despite us giving this person numerous opportunities to resolve the problem, they ignored us and thought they were above the law. As a result, today has been a costly lesson."

Residents can report eyesore gardens online.