Students look for the next step at careers fair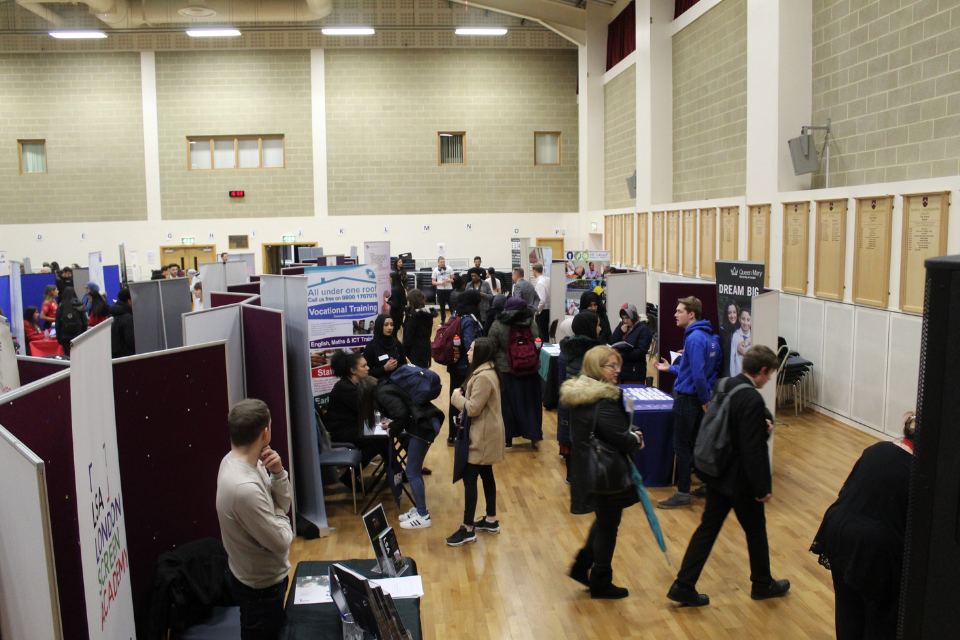 Students from Eastbury Community School have been looking towards the future as they attended a careers fair last week.
According to the school, the evening was a 'huge' success with over 400 young people from Years 10 to 13 and their parents attending the event. 
The fair provided a fantastic opportunity for Year 11 students to sign up for colleges while sixth form pupils were able to network with universities and employers to find out a little more about what career choices are available to them in the future.
In total, there were over 50 organisations at the event including colleges, universities, employers, apprenticeship/training providers and people from the voluntary sector.  
"When pupils have a clear idea of their career pathway, they are motivated and achieve more."
David Dickson, Headteacher of Eastbury Community School, said: "I would like to thank Stuart Gander, employers, apprenticeship providers, colleges and universities for making this such a successful event. 
"When pupils have a clear idea of their career pathway, they are more motivated and achieve more. We are all very proud that the vast majority of our pupils are progressing on to great apprenticeships, colleges and universities."
The event has given the young people the opportunity to make better informed decisions at the next transition phase of their education, training or employment.
Councillor Evelyn Carpenter, Cabinet Member for Educational Attainment and School Improvement said: "I was extremely impressed by the size and range of the Eastbury Community School careers fair.  There were many higher education institutions, businesses and other employers present. Young people were fronting the information stalls which made the whole event very accessible to the sixth formers.
"Now is an important time for students in years 10 to 13 so I was pleased to see so many young people engaging with this important event in the school calendar."